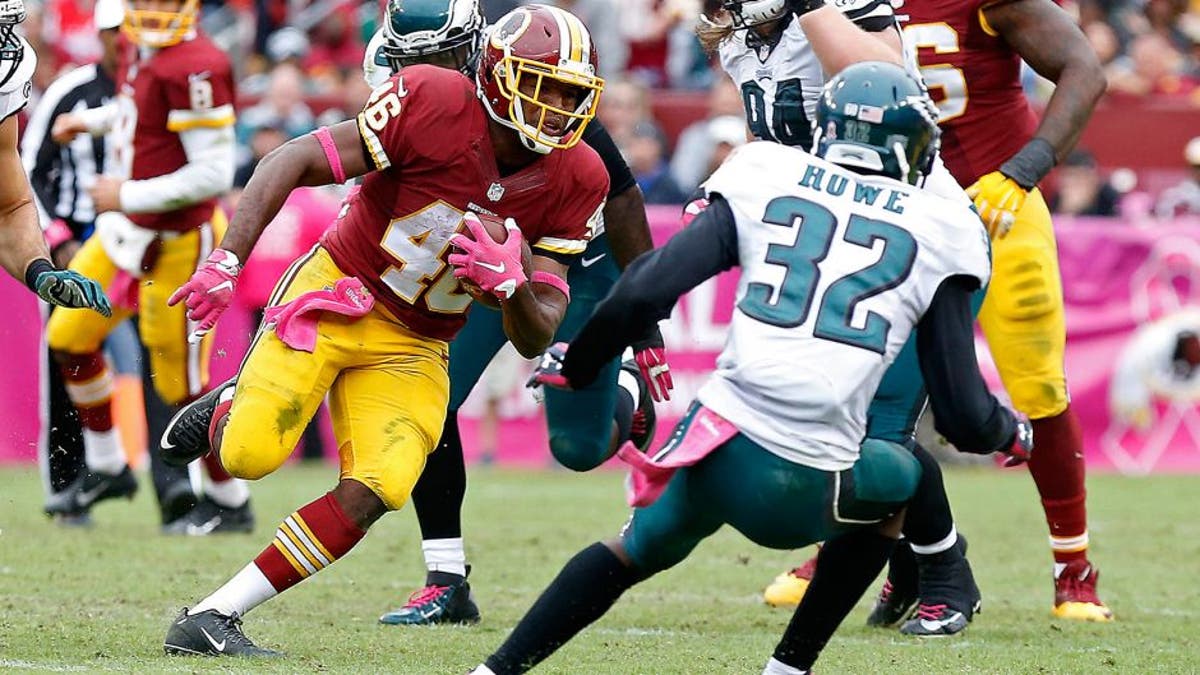 It's the same story every week for Redskins head coach Jay Gruden when it comes to getting Aflred Morris more involved. Geoff Burke USA TODAY Sports
Washington Redskins running back followed up an excellent offseason with 121 rushing yards in the team's regular season opener. He has gained just 181 yards over the last six games after Week 1. Head coach Jay Gruden believes that it's important to get Morris involved more often going forward.
"We've got to get Alfred going, no question about it," Gruden said on Monday to reporters during his conference call, per the Washington Times. "He didn't get many looks again yesterday. The last three weeks, like you said, have been rough outings for him. As far as the touches that he gets, they haven't been pretty. I still intend on using both of them though. I think Matt [Jones] does a great job of coming in here and giving you a different little flavor as far as the running backs. He's a little bit bigger. I think both of them will get their touches but we do have to get Alfred going. But we're not giving up on Alfred just because he's had three tough weeks in a row. But it's not all on Alfred obviously."
Part of the blame for Morris' struggled belongs to the offensive line's inability to consistently create up front, but Morris isn't doing that group any favors. The Redskins have also used a heavy rotation at running back, with both Matt Jones and Chris Thompson mixing in. Morris is a volume runner who gets better with more touches.
MORE NEWS: Want stories delivered to you? Sign up for our NFL newsletters.