Jar Jar Binks videobombed Giancarlo Stanton on Star Wars day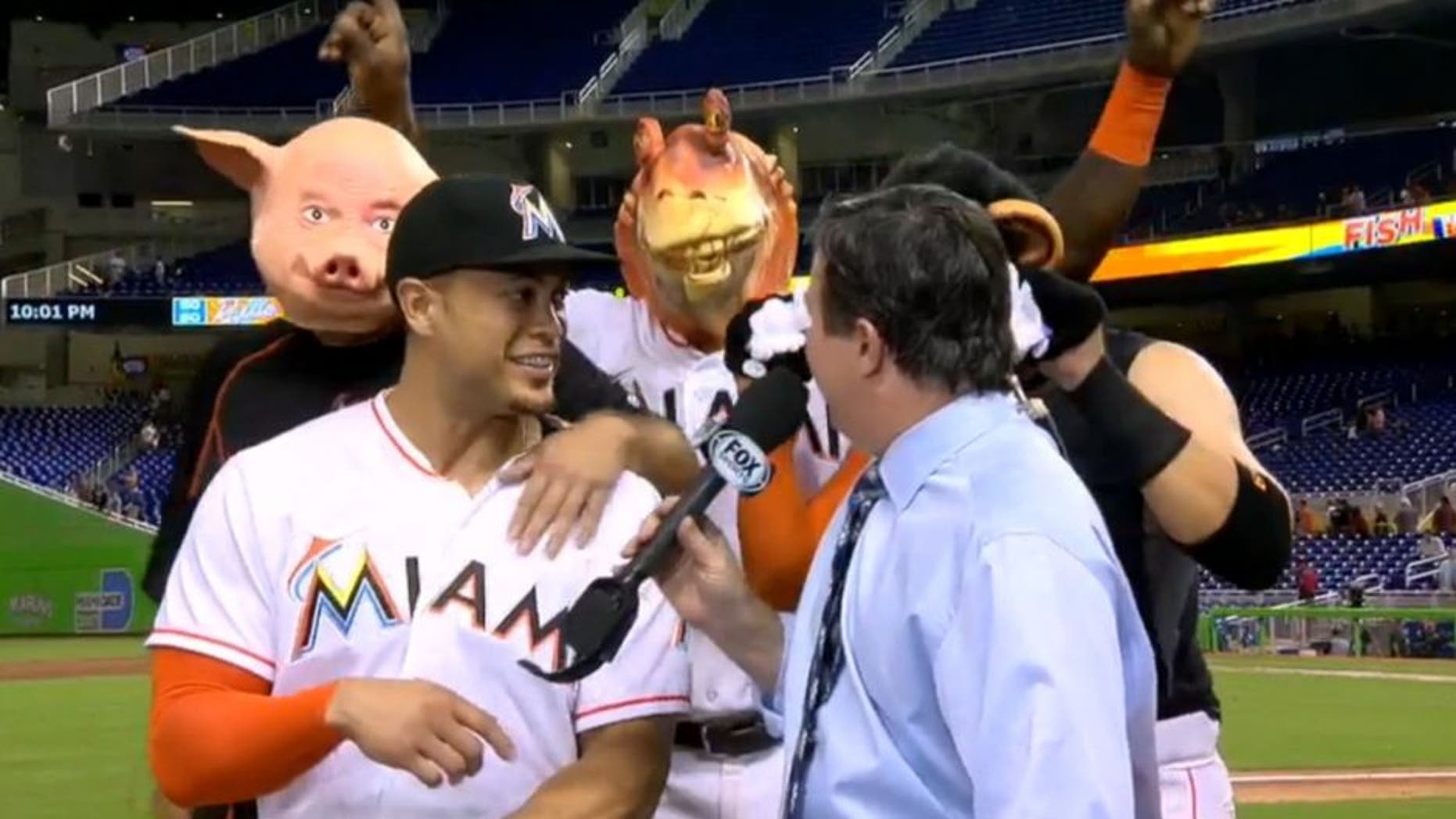 The Miami Marlins beat Arizona Wednesday for their ninth win in the last ten games. Marlins star Giancarlo Stanton went 2-for-3 at the plate and belted his ninth home run of the year in the third inning, and after the game was visited by a monkey, a pig, and ... Jar Jar Binks.
Stanton got into the spirit of May the 4th earlier in the day by working out while wearing a Chewbacca mask.