James Jones catches Aaron Rodgers' first touchdown pass of 2015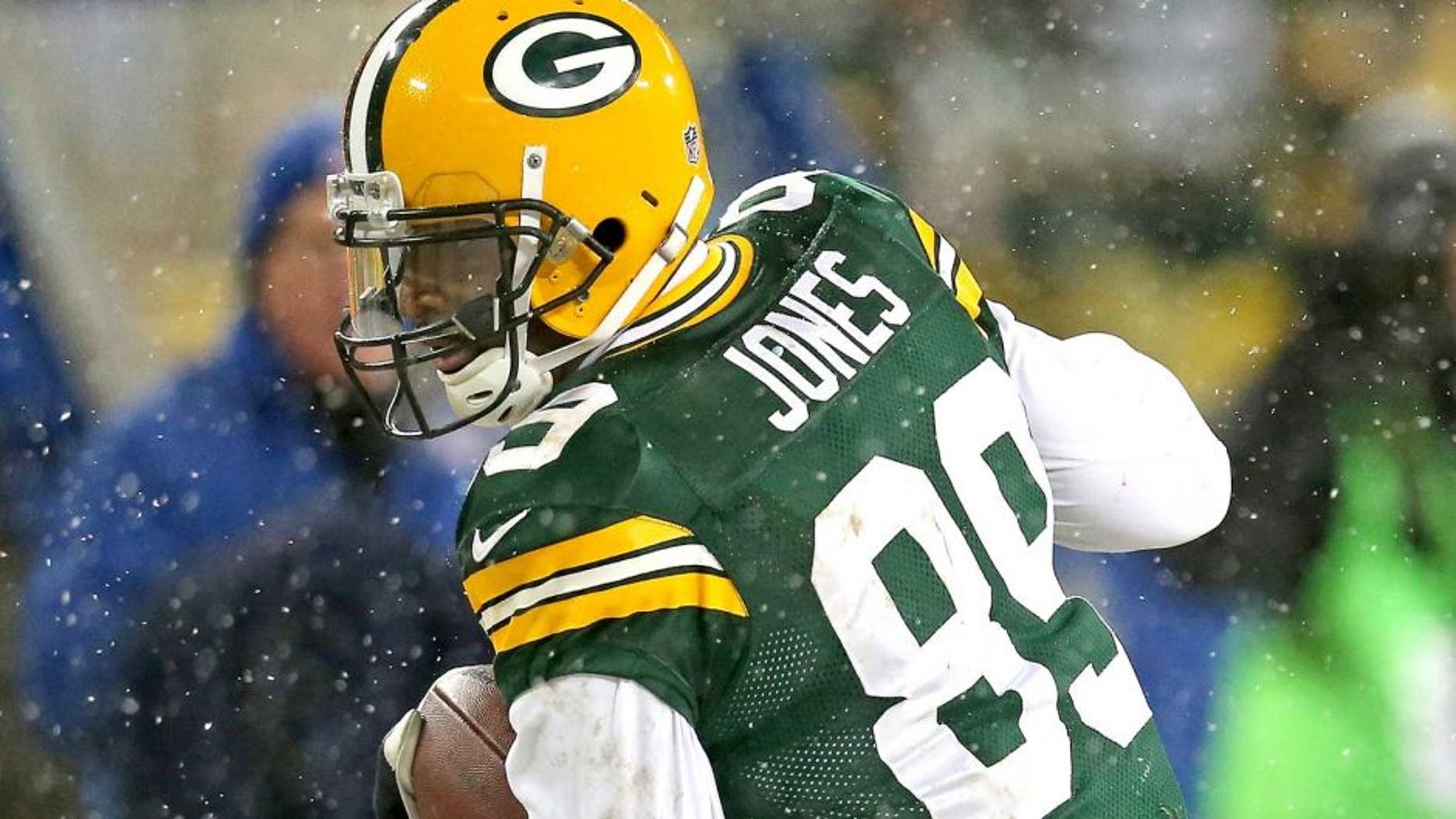 Veteran wide receiver James Jones celebrated his reunion with the Green Bay Packers by catching a 13-yard touchdown pass from quarterback Aaron Rodgers during the first quarter of the team's Week 1 matchup against the Chicago Bears.
Jones, who spent his first seven seasons with the Packers, including winning a Super Bowl with them, left to sign a free-agent deal with the Raiders before last season. They cut him this spring, and he was signed by the New York Giants later in the summer. The Giants ended up cutting Jones, 31, just before the start of the season, and the Packers were waiting for him with open arms after losing No. 1 receiver Jordy Nelson to an ACL injury in the preseason.

Jones' first-quarter touchdown catch against the Bears was his 38th as a Packer and the first since Dec. 15, 2013. He caught another TD pass from Rodgers in the second quarter, but it was nullified by a penalty.