Jaguars assistant Marrone unable to land head coaching job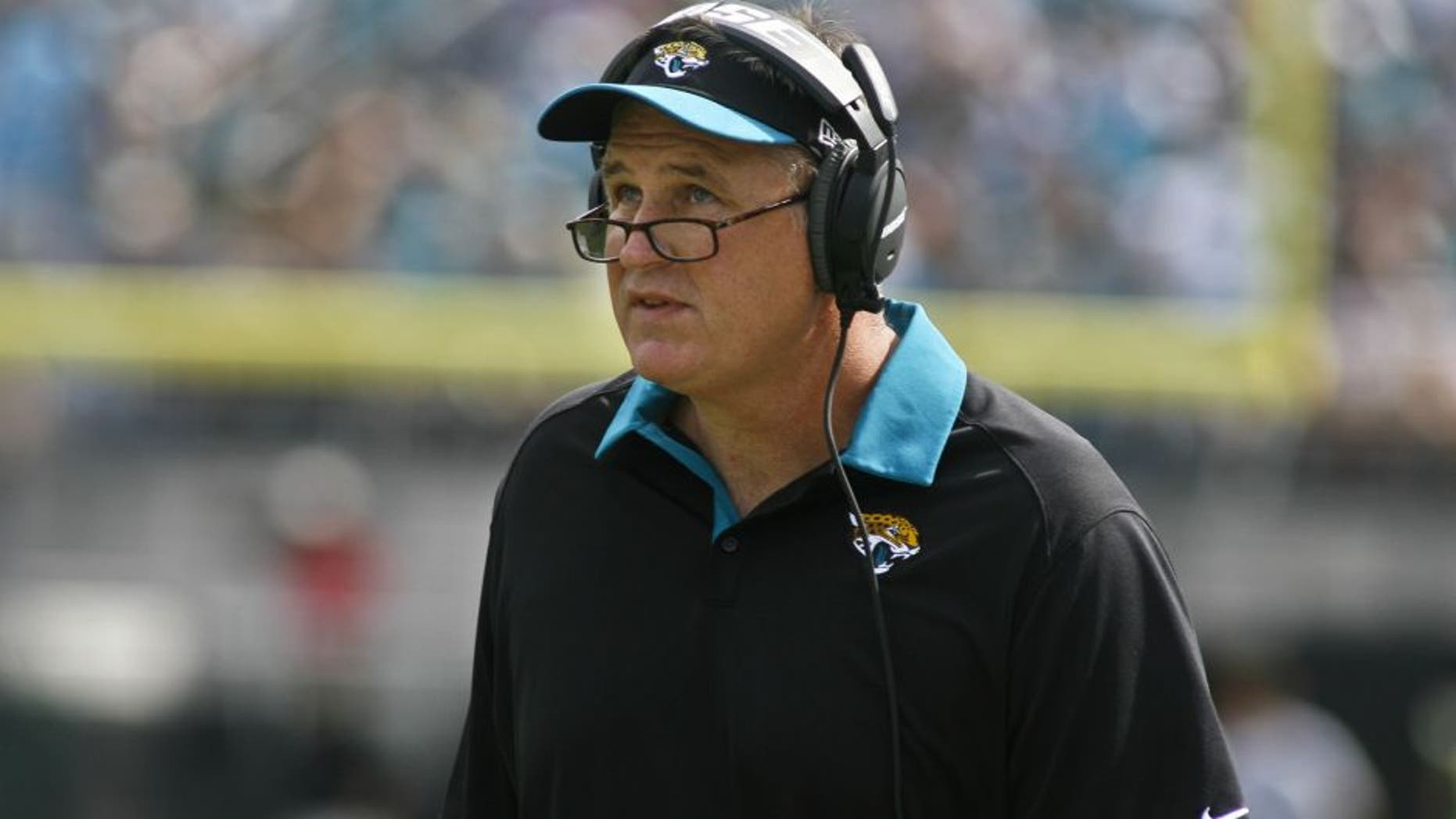 Despite a number of interviews for vacant head coaching jobs around the NFL, it appears Doug Marrone will remain as an assistant coach with the Jacksonville Jaguars in 2016.
As ESPN's Mike DiRocco notes, Marrone reportedly interviewed for five of the seven head coaching jobs available since the end of the regular season. With the Tennessee Titans' decision to retain interim head coach Mike Mularkey on Saturday, all the vacancies have now been filled.
Three teams - the Miami Dolphins, New York Giants and Philadelphia Eagles - elected to hire first-time head coaches over Marrone, who spent two seasons as the Buffalo Bills' head coach before opting out of his contract in December of 2014.
Marrone also interviewed for head coaching jobs with the New York Jets, Chicago Bears and Atlanta Falcons last year before joining Gus Bradley's staff as assistant head coach-offense/offensive line coach.