Jack Eichel accidentally scored on his own net in strange fashion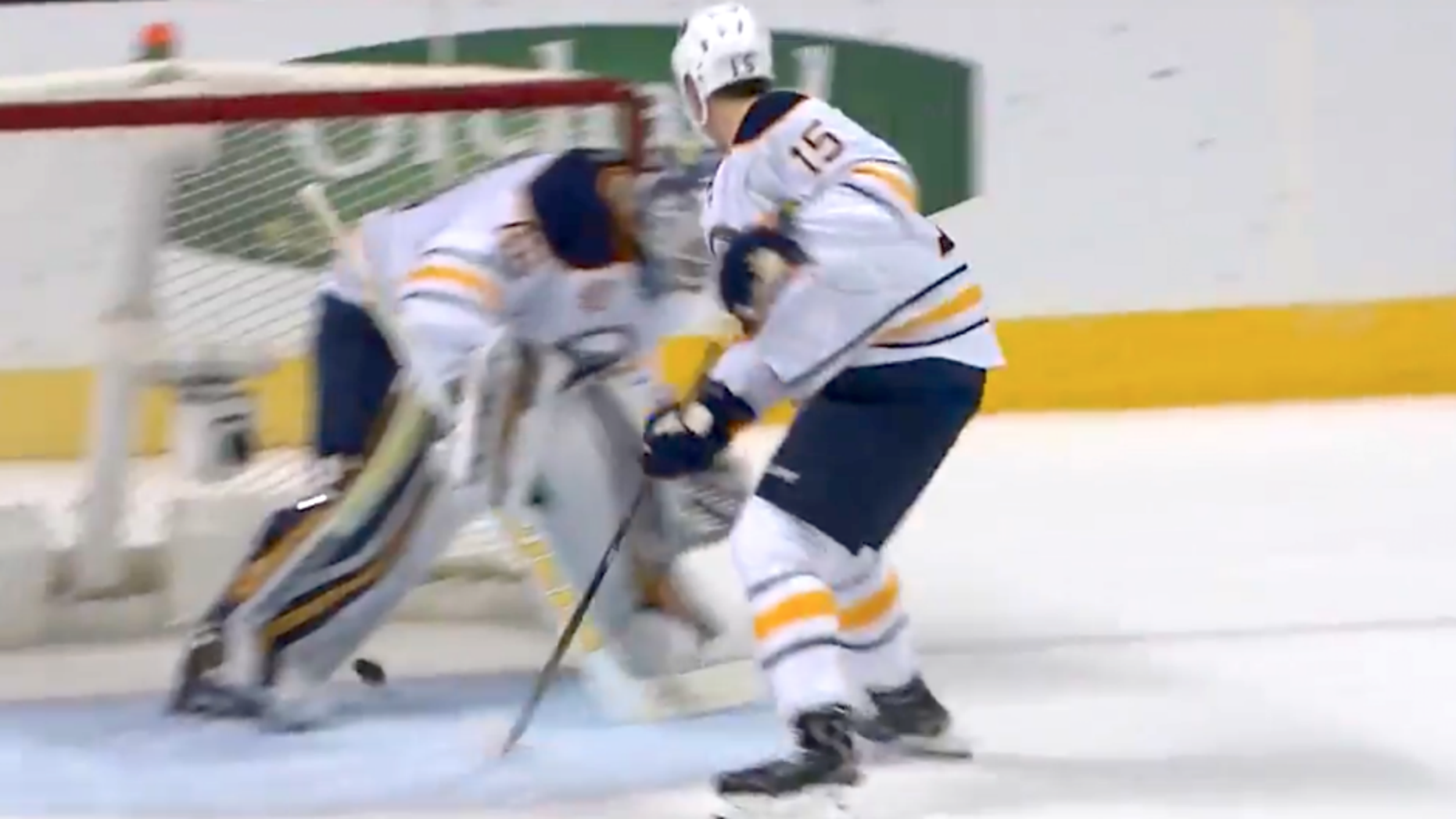 Jack Eichel had two goals on Tuesday night in San Jose. Unfortunately, only one of them came for his Sabres.
The other was accidentally put into Buffalo's net thanks to a misplay of the puck off his own skate. As Eichel tried to gather the puck near the Sabres net, the biscuit bounced off his skate and tumbled through the legs of Buffalo goalie Robin Lehner for an own goal.
It was an extremely unlucky sequence for Eichel, who was visibly and understandably frustrated in the aftermath, and it seemed to turn the tide against the road team. Instead of heading into the second intermission tied at 1-1, the Sabres began the third period down by one and ultimately lost 4-1.