Jack Del Rio is your Dad on Twitter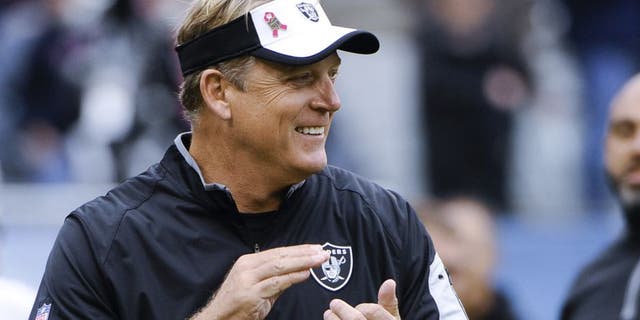 NEWYou can now listen to Fox News articles!
Oakland Raiders head coach Jack Del Rio joined Twitter two days ago and he hasn't just dipped his toes into the water -- he's jumped into the deep end cannonball-style.

Let's take a look at the 53-year-old father of four's debut on the platform, a selfie in front of his players at an organized team activity:
Then he re-tweeted his wife's show of approval, and then he went peak Dad with a photo of the cameramen.
And then somehow he's at a Metallica concert with... Guy Fieri?! What is happening and where is Lars Ulrich?
It goes on but let's finish here with Del Rio apparently enjoying this Jack-inspired meme: