J.J. Watt played Erin Hills one day after the U.S. Open, and it didnt go so well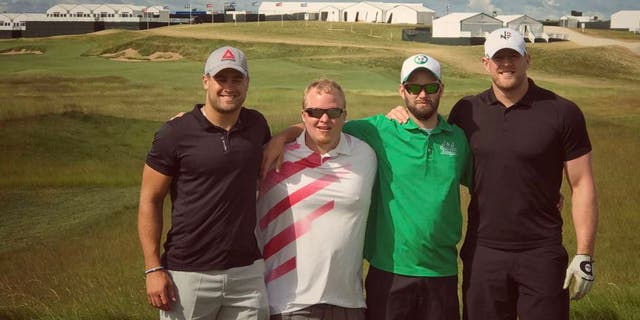 NEWYou can now listen to Fox News articles!
Some of the best players in the world tore up Erin Hills at the U.S. Open last week with Brooks Koepka tying the championship record by finishing 16-under par a stellar score in golfs toughest test. J.J. Watt learned just how difficult the U.S. Open course ison Monday when he was treated to a round at Erin Hills the day after Koepka won his first major.
Watt shared his scorecard after the round, and needless to say, it wasnt easy going. He shot 117 the best of his group including two 10s in his final four holes.
Here are some of the highlights from his round.
Considering how difficult Erin Hills is, and how deep the fescue is, its not a terrible round for a guy who plays football for a living. Hes no Tony Romo or Aaron Rodgers, but Watt isnt the worst golfer in the world.