Island adventure for Jordan Spieth, Smylie Kaufman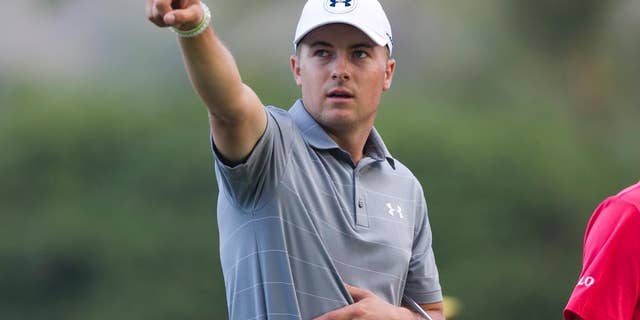 NEWYou can now listen to Fox News articles!
HONOLULU – The fishing didn't quite work out for Jordan Spieth and Smylie Kaufman.
The kayak wasn't much better.
Not long after Spieth watched good friend Justin Thomas shoot 59 at the Sony Open, he decided to join Kaufman for an island adventure .
It was all that.
They abandoned plans to fish from the shore, especially when Kaufman's first cast landed a few feet in front of him. So they wandered out in a two-man kayak. Spieth put his phone in a plastic bag. Kaufman held onto his. They were surprised by a few waves, especially the one that broke on top of them and toppled the kayaks.
As Kaufman tried to climb back into the kayak, another wave got them.
"Chasing a sea turtle 'crush' was a bad idea," Kaufman tweeted. "That's when our fishing trip took a turn for the worst. Lost the fishing poles but survived."
Moments later, Spieth saw a plastic bag floating on the water. It had enough air in it to float, and his phone was safe. Spieth thrust both arms in the air and celebrated as if he had just won a tournament. Kaufman wasn't so fortunate.
By late afternoon, when the S.S. Minnow made it back to shore, Kaufman put his water-damaged phone in a bag of white rice.
"An old college trick," Spieth said.
Kaufman removed the phone, filled with replies to his Instagram, and they were blurred.
Spieth pulled out his phone, and it was in good enough shape for him to watch video of their wobbly entry into the water, the kayak capsizing and Spieth finding his phone.
Maybe the Texan had it right when he said last month about the Hawaii swing, "Try and make it last as long as possible," Spieth said. "Because once you get off the islands, it's back to reality."