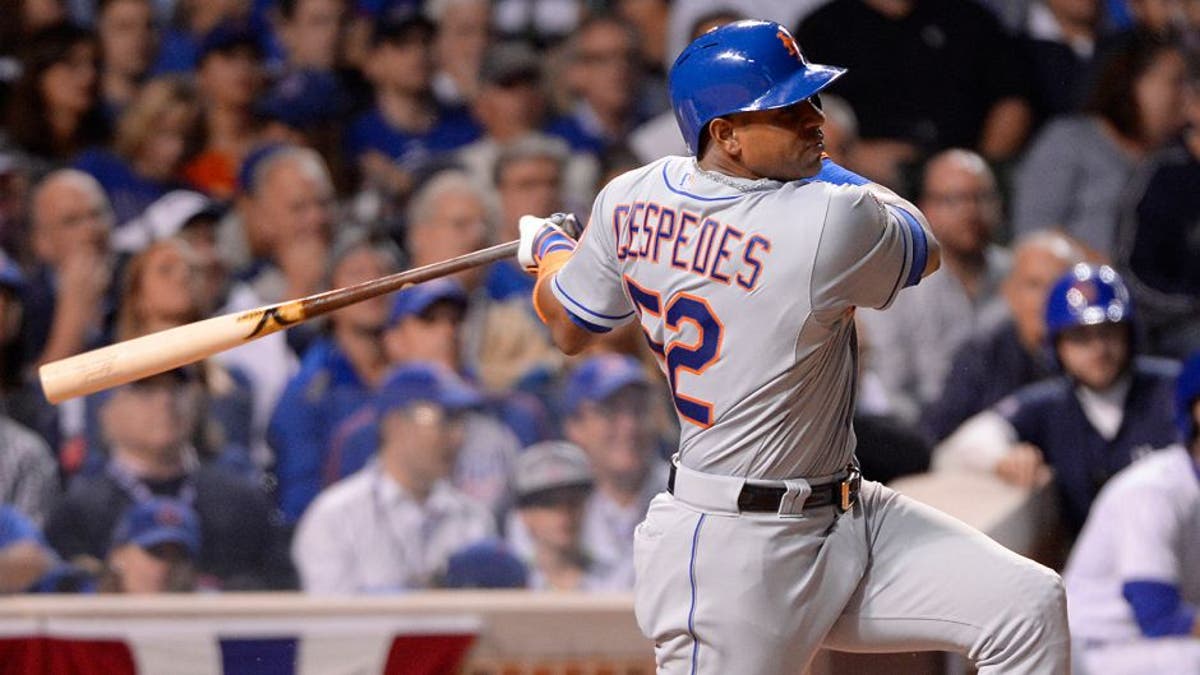 The Baltimore Orioles have made a contract offer to free-agent outfielder Yoenis Cespedes, according to MASN Sports.
Cespedes, 30, has lasted far longer on the free-agent market that most expected after helping lead the New York Mets to the NL East title and the World Series last season. In 57 games after his trade from the Detroit Tigers to the Mets, Cespedes hit .287/.337/.604 with 17 homers and 44 RBI. For the entire season, he hit .291/.328/.542 with 35 homers and 105 RBI.
In his four seasons in the majors -- spent with the Mets, Tigers, Boston Red Sox and Oakland Athletics -- Cespedes has 106 homers and 367 RBI.
The offer to Cespedes is a sign that the Orioles might be growing impatient with free-agent slugger Chris Davis. The first baseman/outfielder led the majors with 47 homers last season but has yet to accept the Orioles' offer (reported to be worth more than $150 million over seven seasons) to return to Baltimore.
The Orioles aren't alone in their interest in Cespedes, who would be a nice fit with multiple other clubs, but they are the only team whose offer has been reported recently.