Injured Canadiens G Price, D Subban are done for the season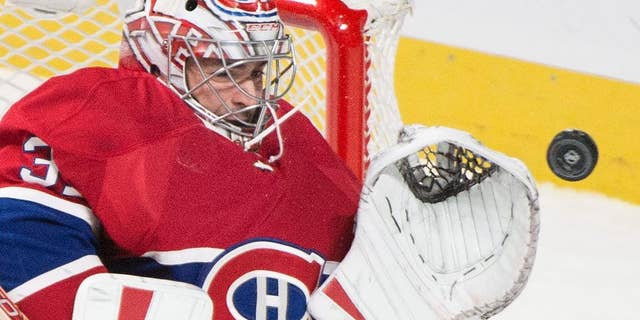 MONTREAL – Montreal Canadiens goaltender Carey Price and defenseman P.K. Subban will not play in the final two games of the season.
The club said Wednesday that Price has been out with a medial collateral ligament sprain in his right knee suffered Nov. 25 against the New York Rangers. Team Dr. Vincent Lacroix said Price was close to returning but wasn't yet cleared to play.
Price has been skating with teammates and practicing. The team announced the injury because his season was declared over.
General manager Marc Bergevin, Lacroix and head orthopedic surgeon Paul Martineau decided Tuesday night to shut Price down. Lacroix said Price, who won the Hart and Vezina Trophies last season, is expected to make a full recovery without surgery.
Lacroix said the injury Price suffered was a new one, different from ones he had in previous years and in October. He added that the physical demands on a goaltender's knees made for the long recovery process.
Subban, Montreal's top defenseman, has been out since suffering a neck injury March 10 against Buffalo. Coach Michel Therrien said Subban suffered something of a whiplash effect that night, which led to him being taken off the ice on a stretcher.
The Canadiens were 16-6-1 and in first place in the Atlantic Division when Price was injured. They've gone 20-32-5 since, falling out of playoff contention.
Price went 10-2-0 with a 2.06 goals-against average and .934 save percentage in 12 games this season. Last year, his play was the primary reason Montreal made the playoffs.