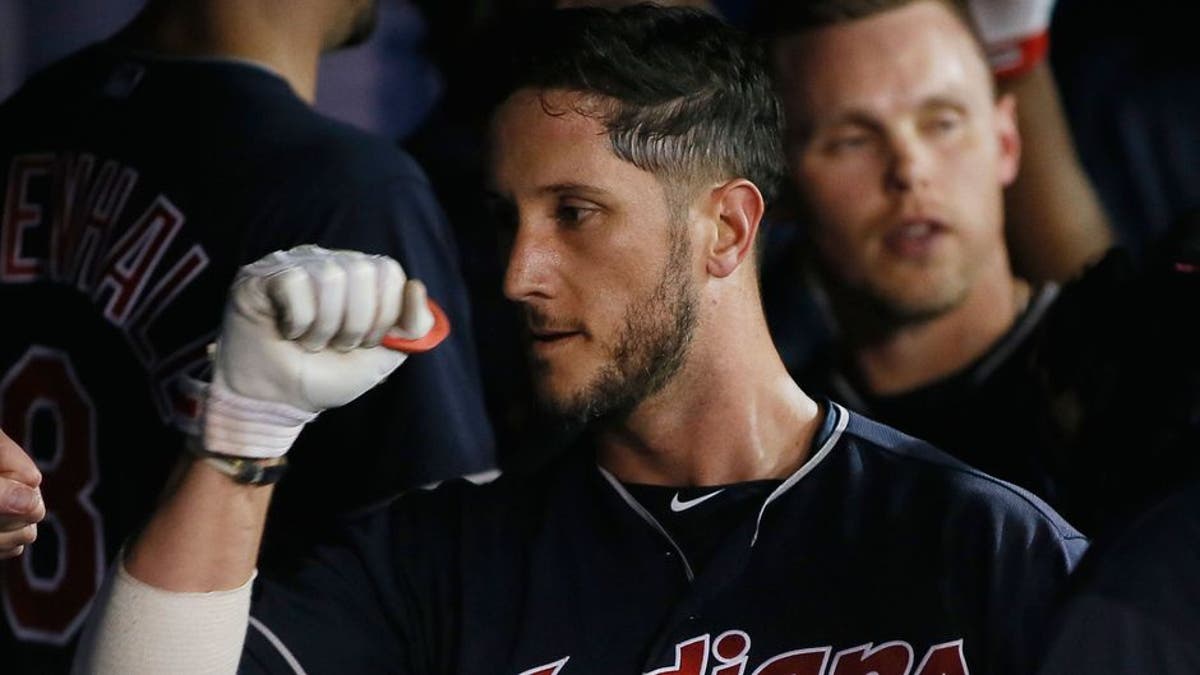 CLEVELAND -- The two top teams in the American League Central will meet Friday night at Progressive Field.
Coverage begins at 6:30 p.m. on SportsTime Ohio
It is no surprise the defending AL champion Cleveland Indians are one of those teams.
However, it is a surprise that the other team is the Minnesota Twins, who lost a major-league-high 103 games last year.
Minnesota earned a 7-6 win over the Chicago White Sox on Thursday to climb past Cleveland and into first place in the early-season division standings by percentage points. The Twins are 17-14 (.548), the Indians 18-15 (.545).
For the Indians, the Friday game will be the first of a six-game homestand, following a disappointing nine-game trip in which Cleveland went 4-5 despite playing six of the nine games against two last-place teams: the Kansas City Royals and the Toronto Blue Jays.
The Twins, however, are on a roll. Since April 24, they are 9-4.
The pitching matchup in the opener of the three-game weekend series features a pair of right-handers: Cleveland's Josh Tomlin (2-3, 7.12 ERA) vs. Minnesota's Ervin Santana (5-1, 1.72).
Although Santana pitched a no-hitter against the Indians in 2011, his career numbers vs. Cleveland are not great. In 22 career starts, he is 5-11 with a 4.22 ERA. He started one game against Cleveland this year, on April 20, when he got no decision in a 6-2 Twins loss. In that game, Santana pitched six innings and gave up one run on four hits with five strikeouts and one walk.
In his seven starts this season, Santana has been one of the best pitchers in the league. His opponents' batting average of .135 leads the league, as does his average of just 4.02 hits per nine innings. His 1.72 ERA ranks third.
Tomlin got off to a terrible start, but he has been better recently. In his first four starts, he was 1-3 with a 9.33 ERA. In his past two, he was 1-0 with a 3.75 ERA.
What has been the key to the turnaround?
"It's been a common theme that the league has been aggressive with me because of the amount of strikes I throw," Tomlin said. "So the biggest thing for me now is to throw quality pitches early in the count and try to get weak contact. That allows me to get deep into games."
That was exactly what happened in Tomlin's last start, a 3-1 win over Kansas City on Saturday in which he pitched a season-high seven innings, allowing one run on three hits.
The Indians hope to have left fielder Michael Brantley back in the lineup Friday. Brantley missed the past three games due to a sprained right ankle.
Two other players, outfielder Abraham Almonte and catcher Yan Gomes, were forced out of the Indians' 8-7 loss at Toronto on Wednesday -- Almonte with a right shoulder issue and Gomes due to illness.
"Abe strained his shoulder on a swing. He's day-to-day. I don't think it's anything worse than that," said manager Terry Francona, who added that Gomes was struggling with "intestinal turmoil" caused by something he ate.
After their win over the White Sox on Thursday, the Twins announced that they would recall right-hander Jose Berrios from Triple-A Rochester. Berrios will start Saturday vs. the Indians.
In six starts at Rochester, Berrios was 3-0 with an International League-leading 1.13 ERA.
"He has strung together some starts," Twins manager Paul Molitor said. "We've been impressed with some of the things he's been doing in terms of progress in areas that we need. He's responded, so I think it's time for him to get an opportunity."