Illinois PF Leron Black to have surgery, out 4-6 weeks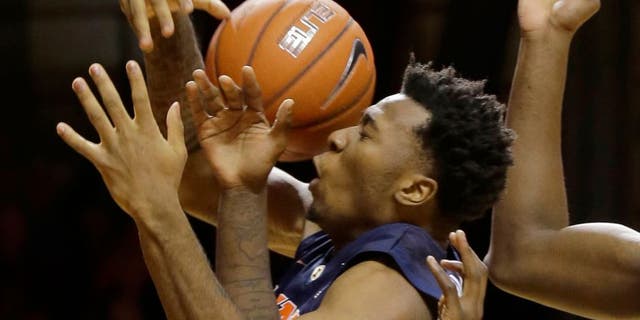 Illinois sophomore forward Leron Black will miss the start of the 2015-16 season, head coach John Groce announced on Thursday during the team's media day.
Black will undergo surgery on Friday to repair a meniscus tear in his right knee, according to Marcus Jackson of the News-Gazette.
"He's probably had it for a while, to be honest," Groce told reporters.
Black averaged just under 16 minutes per game as a freshman in 2014-15, but is coming off a productive summer for the Fighting Illini. In August, the team took a trip to France and Belgium. The 6-foot-7 forward averaged 14.0 points and 11.8 boards per game, recording three consecutive double-doubles to close out the exhibition tour.
Illinois opens the 2015-16 season against North Florida, an NCAA tournament team from a season ago, on Nov. 13 in Springfield, Illinois. Five days later, the Illini travel to Rhode Island to face Providence, a non-conference contest part of the inaugural Gavitt Tipoff Games.