IK Enemkpali says Jets fans have 'no filter': 'They're crazy'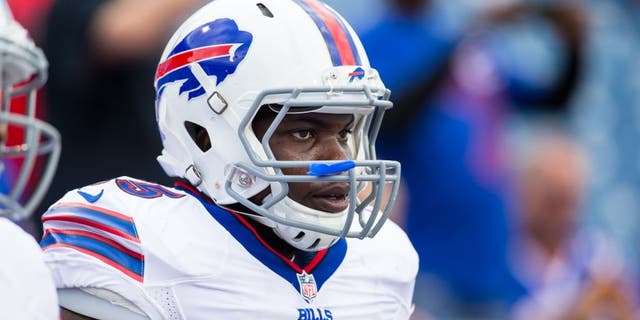 Prior to this season, not many people knew the name IK Enemkpali. That notion changed quickly back in training camp when he sidelined Geno Smith for the beginning of the season when he broke his jaw with a sucker punch. Since then, Enemkpali has made a home with the Buffalo Bills after Rex Ryan gave him a second chance.
Ultimately, the punch worked out for both teams, as the Bills got a solid defender while the New York Jets found their starting quarterback in Ryan Fitzpatrick. The Jets are now in position for a playoff berth, with a win against the Bills on Sunday locking that up. And as crazy as it sounds, Enemkpali can be thanked for putting the Jets in that spot.
Had it not been for his altercation with Smith, New York may not be where it is today. Of course, he's not viewed as the team's MVP, but some fans view him that way.
"I mean, the Jets fans -- I was up there for a year -- they're crazy," Enemkpali said via Vic Carucci of the Buffalo News. "They say anything and they have no filter at all. So I'm not surprised [by the MVP talk]."
Enemkpali will face his former team on Sunday, as will Ryan. A win for Buffalo can help knock the Jets out of the playoffs, something they'd love to do. However, a loss and Todd Bowles' squad will be playing on Wild Card weekend.