Huskies kicker Tristan Vizcaino scores TD on clever fake field goal play (Video)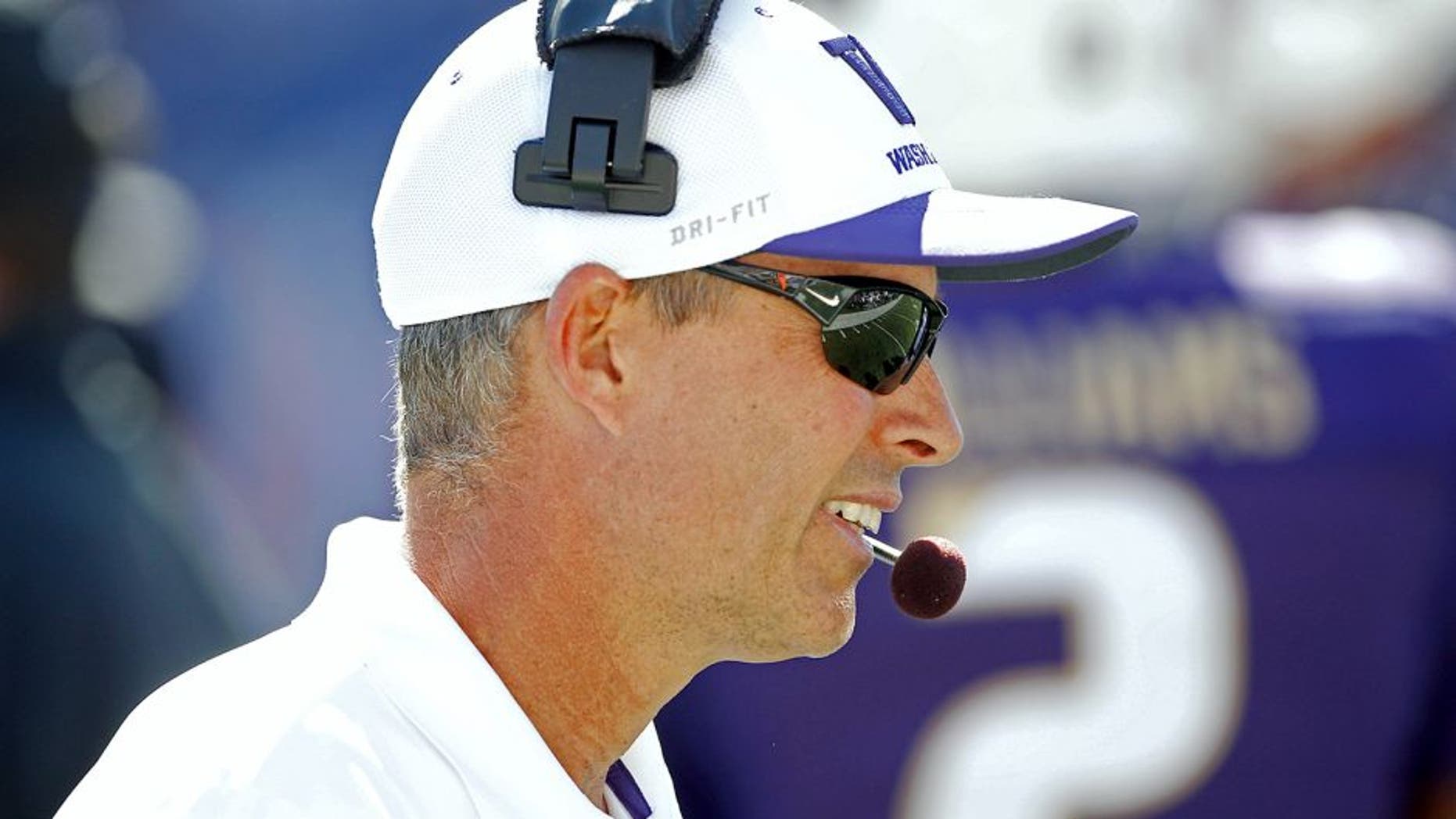 Chris Petersen still has some tricks up his sleeve.
Late in the second quarter, the Washington Huskies were faced with a fourth down from the two yard line. The Huskies lined up to kick a field goal; however, coach Petersen clearly had other ideas.
Petersen called on kicker Tristan Vizcaino to run a fake field goal play. The results speak for themselves.
Yep. Chris Petersen's still got it.
(h/t Twitter)