Hue Jackson has nothing but praise for Browns QB Brock Osweiler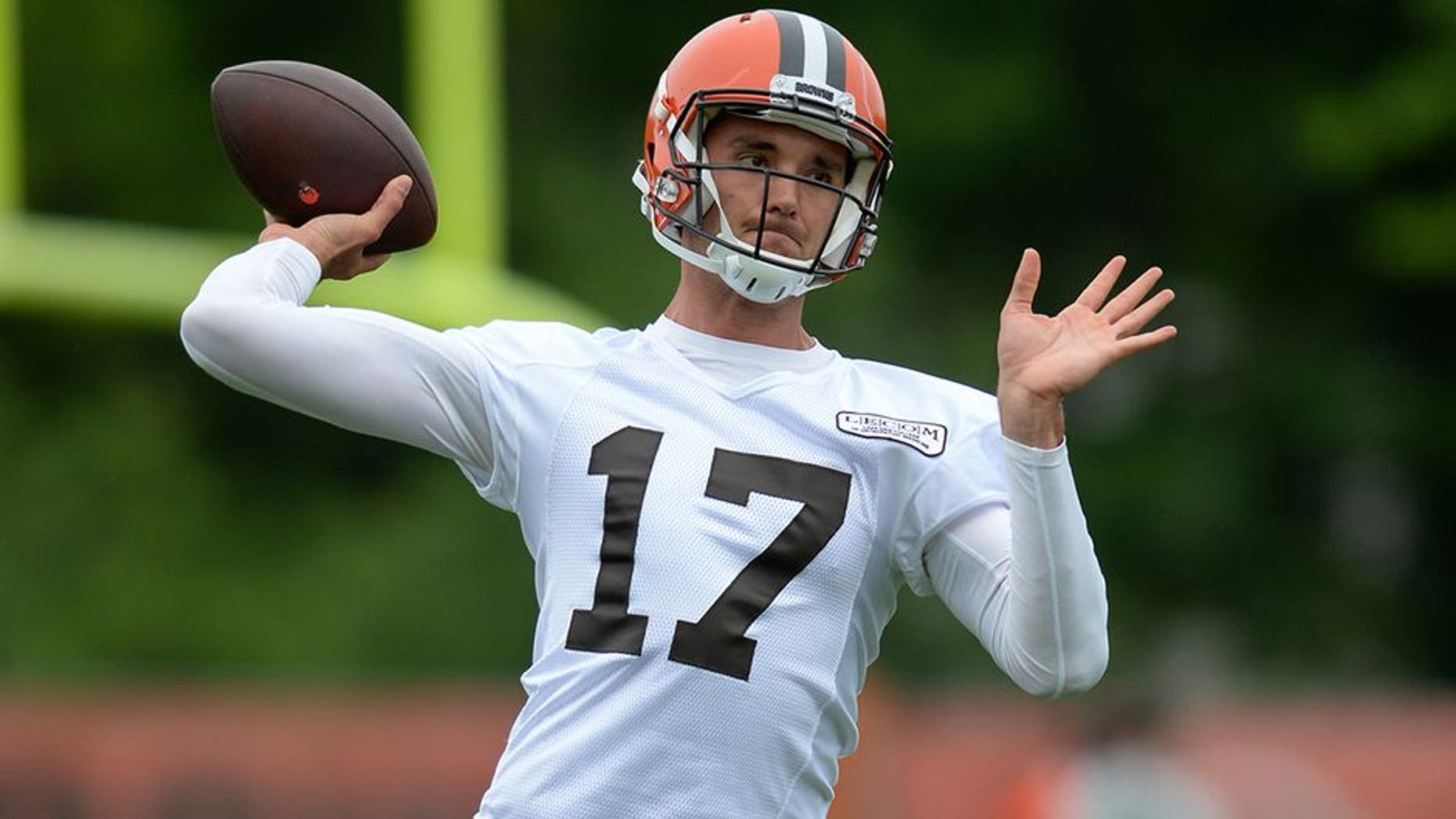 When the Cleveland Browns pulled off their stunning trade for Brock Osweiler, many assumed the 26-year-old would be shipped out of Cleveland shortly thereafter. Even Browns executive vice president of football operations Sashi Brown was more enthusiastic about the second-round pick the Browns acquired in the deal with the Texans than Osweiler himself.
Fast-forward nearly three months, and not only is Osweiler still on the roster, but he apparently is making quite the impression. On Wednesday, Browns head coach Hue Jackson raved about the former second-round pick, who is owed $16 million this season.
Since hes been here hes been outstanding, Jackson told reporters. I dont judge people by what everybody else says, I judge them by what I see. …The guys been outstanding in our building and thats whats most important.
Osweiler struggled in his first season with the Texans, who signed him to a four-year, $72 million deal in 2016 despite having just seven starts under his belt in four years with the Broncos. He struggled badly last season, completing 59 percent of his attempts for 2,957 yards with 15 touchdowns and 16 interceptions.
Osweilers poor performance prompted the Texans to bench him late last season and trade him after just one year. But Osweilers new head coach has enjoyed what hes seen so far.
Brocks been a pleasant surprise, Jackson said. Hes done a good job. He works hard at it every day. Hes into it. I think he really enjoys being here. I think hes really meshed with the other quarterbacks. He has a good feel to him.