How I learned to stop worrying and love the Wild Card Game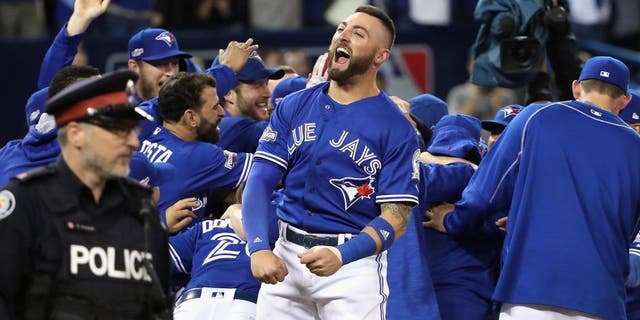 NEWYou can now listen to Fox News articles!
I was a holdout.
I didn't like the Wild Card Games when Major League Baseball introduced them in 2012.
It came off like a cheap trope -- baseball is a macro sport and after 162 games you're going to have a one-game playoff? I couldn't reconcile the fact that after six months of play, everything was determined by one game. It didn't seem fair or right.
I've changed my mind. I'm all-in on the Wild Card Games now.
My conversion was not overnight. I've watched the Wild Card Games for five years and have, of course, appreciated the unquestionable entertainment that comes from a winner-take-all contest. Slowly, but surely, my sense of "fairness" and "right" has been chipped away by the drama and intrigue of the games. They were too good to deny.
Tuesday's American League Wild Card Game was the final straw.
What a contest! That game had everything we love about sports -- two great teams, locked into battle, with high-leverage situations abound.
There was the spectacular and the blundering -- there was a half-full tall boy thrown onto the field by a fan who was even more trash than the Labatt Blue that was tossed -- and it was all because one game meant everything.
Baseball needs more games like Tuesday's -- games like that could pull the sport out of the decade-long malaise that's relegated it to regional status. Tuesday night was must-see, no matter if you were in Toronto, Baltimore, or anywhere in between. We can only hope Wednesday's National League Wild Card Game is half as engrossing of Tuesday's.
There's something endearing about the desperation of it all. It's almost misanthropic, but the fact that nine innings can determine if your season was a success or failure -- if the last six, grueling months were worth it all -- makes for wonderful television, and by all accounts, the atmosphere in Toronto Tuesday was for the ages (save for that beer-tossing fan).
I've come to terms with the fact that Games 1 through 162 hinge on 163, because there is another side to that -- one we frankly don't consider enough: division winners don't have to go through the drama of a one-game playoff as a reward for their regular-season success.
Between 2002 and 2004, three-straight World Series were won by Wild Card teams. Roughly one-third of World Series winners were Wild Card teams when the original next-best-team system was in play between 1995 and 2011. A team that didn't win a division -- something that should matter in a longform sport like baseball -- was given equal standing to a team that did under the prior format. Sometimes, the team with the best record didn't even face the team with the Wild Card team, because Major League Baseball didn't want to teams from the same division playing in the first round. All of this favor for what was typically a 72-loss team. That shouldn't have sat well with us.
The need for the Wild Card is clear -- I'm certainly not advocating to get rid of it, especially not now -- but there should be some additional challenge to being the last team in.
There's nothing more challenging than a win-or-go-home scenario.
Don't like it? Win more.
Baseball has a lot of challenges, and MLB has made more than its fair share of boneheaded decisions in recent years, but its not-quite-new postseason format is fantastic.
It took me a while to see the light, but long live the Wild Card Game.