Hossa's OT goal lifts Blackhawks past Stars 4-3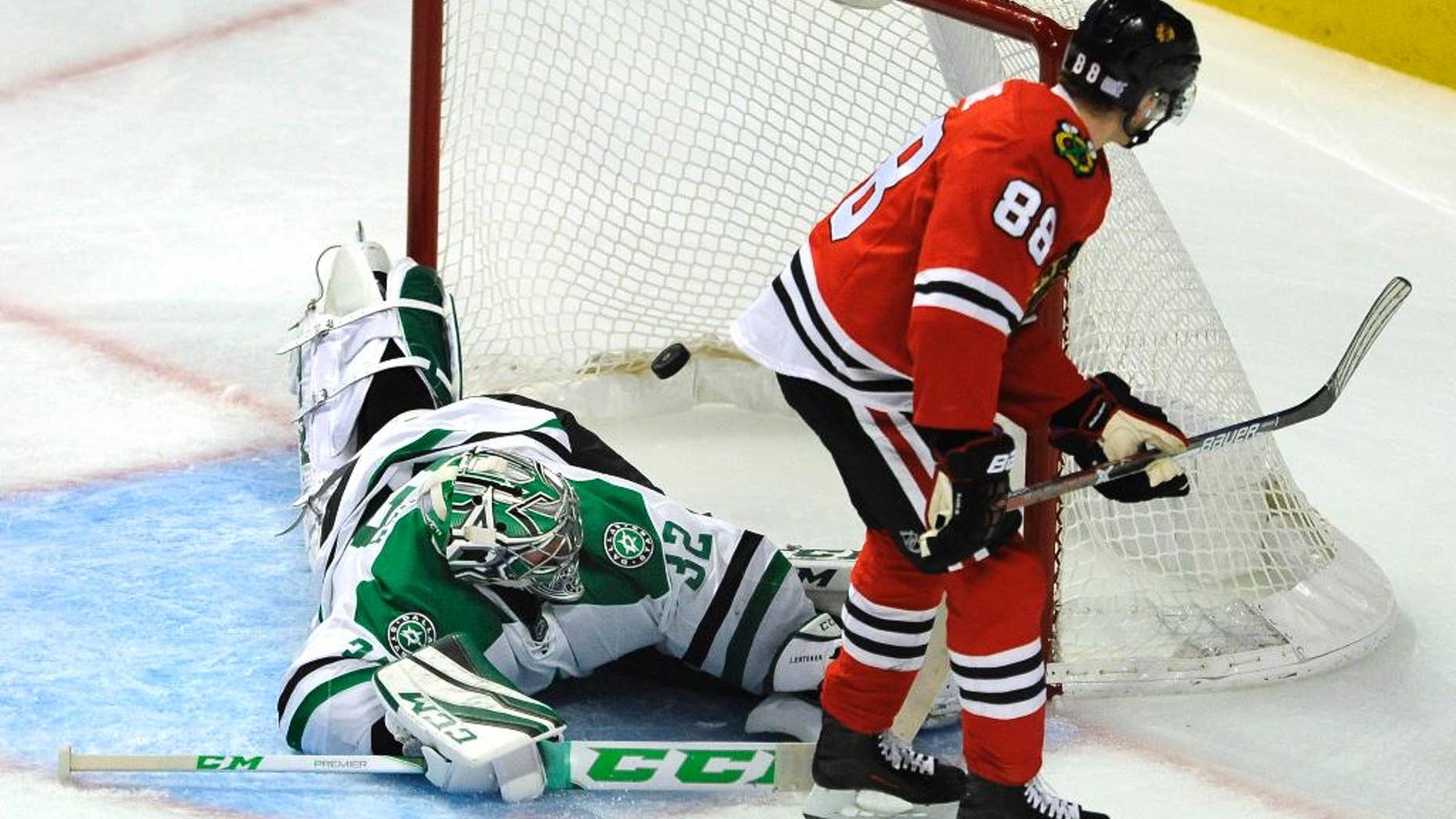 CHICAGO – Marian Hossa scored at 4:31 of overtime, and the Chicago Blackhawks beat the Dallas Stars 4-3 on Sunday night for their sixth consecutive victory.
Jonathan Toews had a goal and two assists and NHL MVP Patrick Kane scored for the third time in four games, helping the Blackhawks sweep the home-and-home set with the Stars. Kane had a goal and an assist in Saturday night's 3-2 victory in Dallas.
The Stars had a power-play opportunity in overtime, but Scott Darling made a great kick save on Patrick Eaves to help kill it. Hossa then drove one by Kari Lehtonen for his sixth of the season.