Holly Holm's camp turned down Cris 'Cyborg' fight, wants Miesha Tate rematch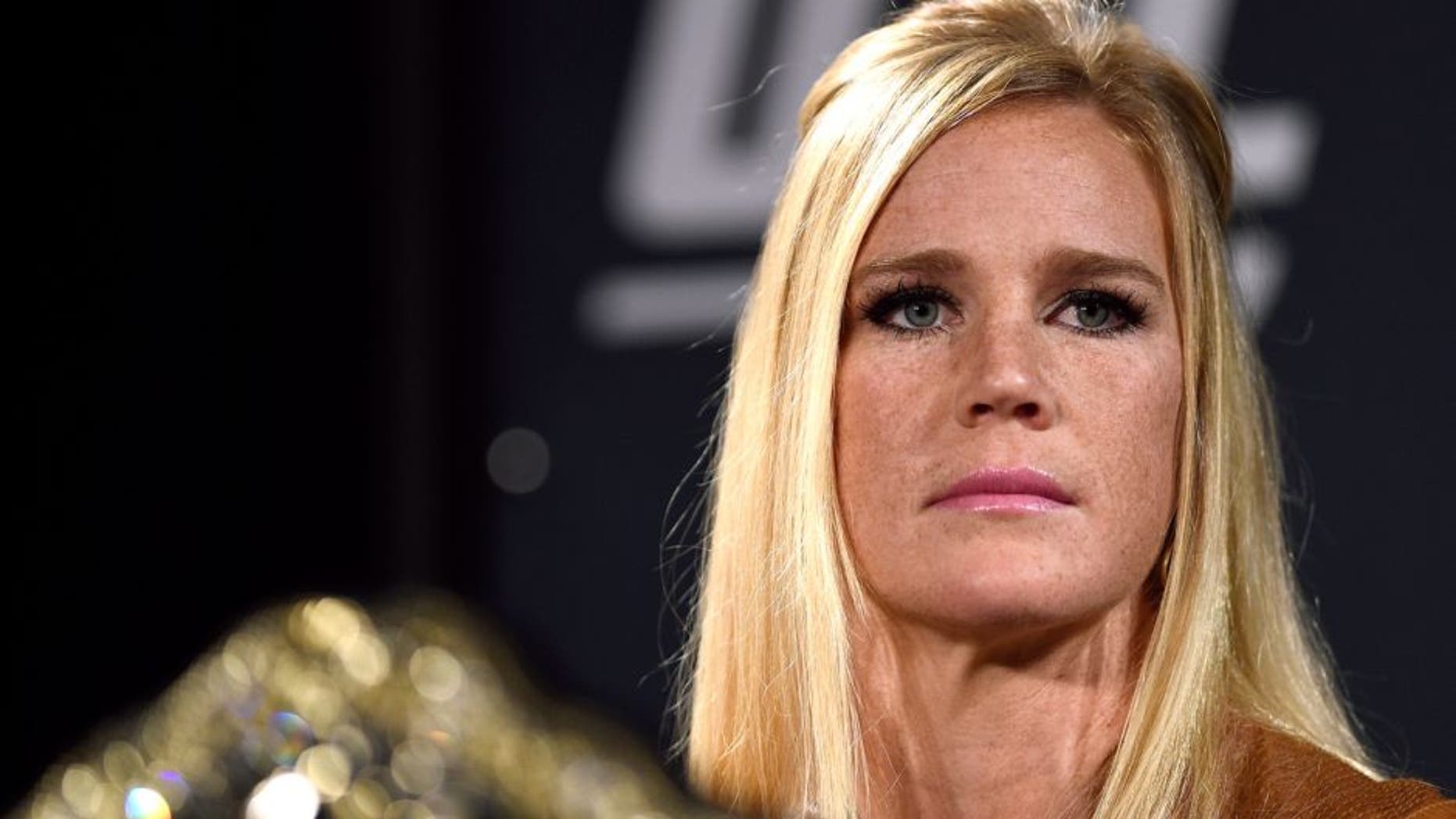 Holly Holm has her sights set on fighting either Miesha Tate or Ronda Rousey but a fight against Cris "Cyborg" Justino didn't interest her enough to accept a matchup with the Brazilian striker at UFC 198.
According to Holm's manager Lenny Fresquez via the Albuquerque Journal, he turned down the bout with "Cyborg" on her behalf when the UFC came calling to ask for her to accept the fight, which was set to take place on May 14 in Curitiba, Brazil.
"We were not interested in that right now," Fresquez said about the fight with "Cyborg" at UFC 198. "(Holm) just wants to fight Miesha."
Holm reiterated what her manager said in regards to her next fight that she really wants the rematch with Tate after falling to her by fifth round rear naked choke in a bout that she was winning on the scorecards.
Right now, Holm is sitting in a holding pattern waiting for the UFC to decide what comes next but the rematch with Tate is the main thing on her mind.
"This one's definitely a little more out of my hands," Holm said. "(In boxing), I knew that Lenny would give me the opportunity as long as I wanted it. This is a whole different situation.
"I really want that rematch, but I'm not the one with the title now. I'm not the one with the belt. So I have to be patient and wait for that opportunity to come."
Fresquez says that he expects to know more about Holm's next fight within the next couple of weeks once the dust settles on Tate's recent win and the UFC begins plotting the next title fight in the women's bantamweight division.
Tate remains the first option but if she's not available, Holm would also like to rematch Rousey after knocking her out in the second round last year when they met at UFC 193.
"Miesha was in Australia on vacation, so they were supposed to get with her this week," Fresquez said. "Hopefully, in the next couple of weeks we'll know.
"But whether it's Miesha or Ronda, those are the fights we're interested in."
With Holm turning down the fight with "Cyborg", the UFC ultimately went with Leslie Smith as her opponent at UFC 198 in Brazil.
As for the title fight, UFC president Dana White has stated that he wants Tate to fight Rousey next, but no deal has actually been reached for the bout to happen. Rousey has been on sabbatical since losing to Holm last year and wasn't expected to return to action until sometime around November.
That could open the door for a Tate vs. Holm rematch at a card like UFC 200 in July but no decision has been made as of yet.
"Right now, what's on my heart is the rematch," Holm said. "I don't necessarily want to be too picky, either. I'm the one coming off a loss. I can't expect to have everything handed to me, so we'll see what happens."