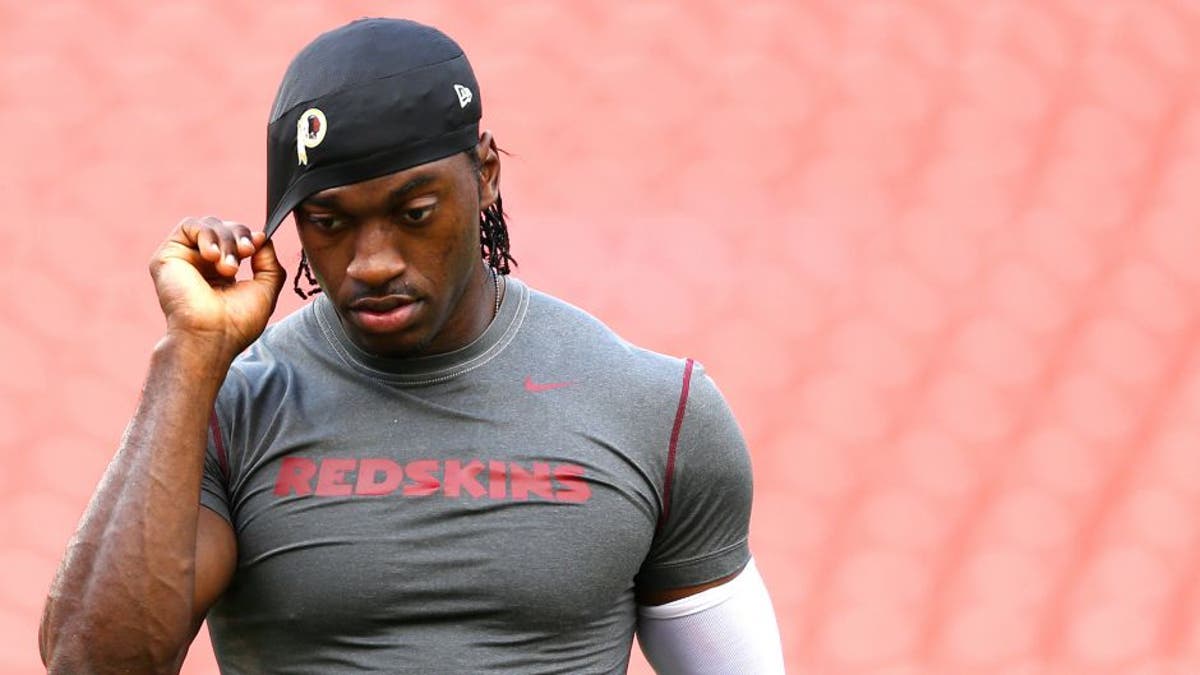 Robert Griffin III is on the Washington Redskins' 53-man roster.
NFL teams had to meet a deadline to reduce their rosters by Saturday afternoon, and Griffin -- who lost his starting job to Kirk Cousins in the preseason -- was not among the players let go by the Redskins.
Griffin has still not been cleared to play following his Aug. 20 concussion in an exhibition game against Detroit.
The Redskins kept three quarterbacks: Cousins, 2012 NFL Offensive Rookie of the Year Griffin, and Colt McCoy.
Among the players waived Saturday were linebacker Houston Bates, wide receiver Reggie Bell, tight end Je'Ron Hamm, running backs Trey Williams and Mack Brown, and Quinton Dunbar, who had been converted to cornerback from wide receiver.
Also waived: tackle Takoby Cofield, defensive end Corey Crawford, linebackers Sage Harold and Terrance Plummer, offensive lineman Tyler Larsen, wide receiver Colin Lockett, center Austin Reiter, and defensive linemen Travian Robertson and Robert Thomas.
The team waived these players with injury designations: wide receiver Evan Spencer and fullback Jordan Campbell.
And safety Akeem Davis, tight end D.J. Williams and defensive back DaMon Cromartie-Smith received injury settlements.
Nose tackle Jerrell Powe's contract was terminated.