Heavily reliant on freshmen this season, Kansas State looks to future with plenty of optimism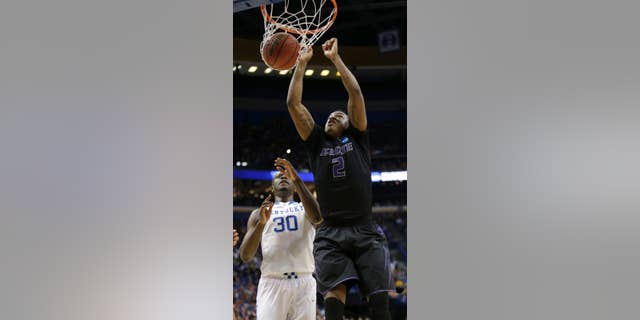 ST. LOUIS – It seemed almost cruel to ask Kansas State coach Bruce Weber in the immediate aftermath of a close, season-ending loss to Kentucky to turn his attention just that quickly to next season.
The fact that he was willing to do it spoke volumes of his optimism for the future.
"We can make some strides next year," Weber said Friday night. "Not only get into the tournament but go somewhere."
That hasn't happened in his first two years with the Wildcats, both of which have ended in the second round. Kansas State was upset by No. 13 seed La Salle after sharing the Big 12 title a season ago, and lost 56-49 to Kentucky as the No. 9 seed in this year's Midwest Regional.