Hawks fill blueline hole with Campoli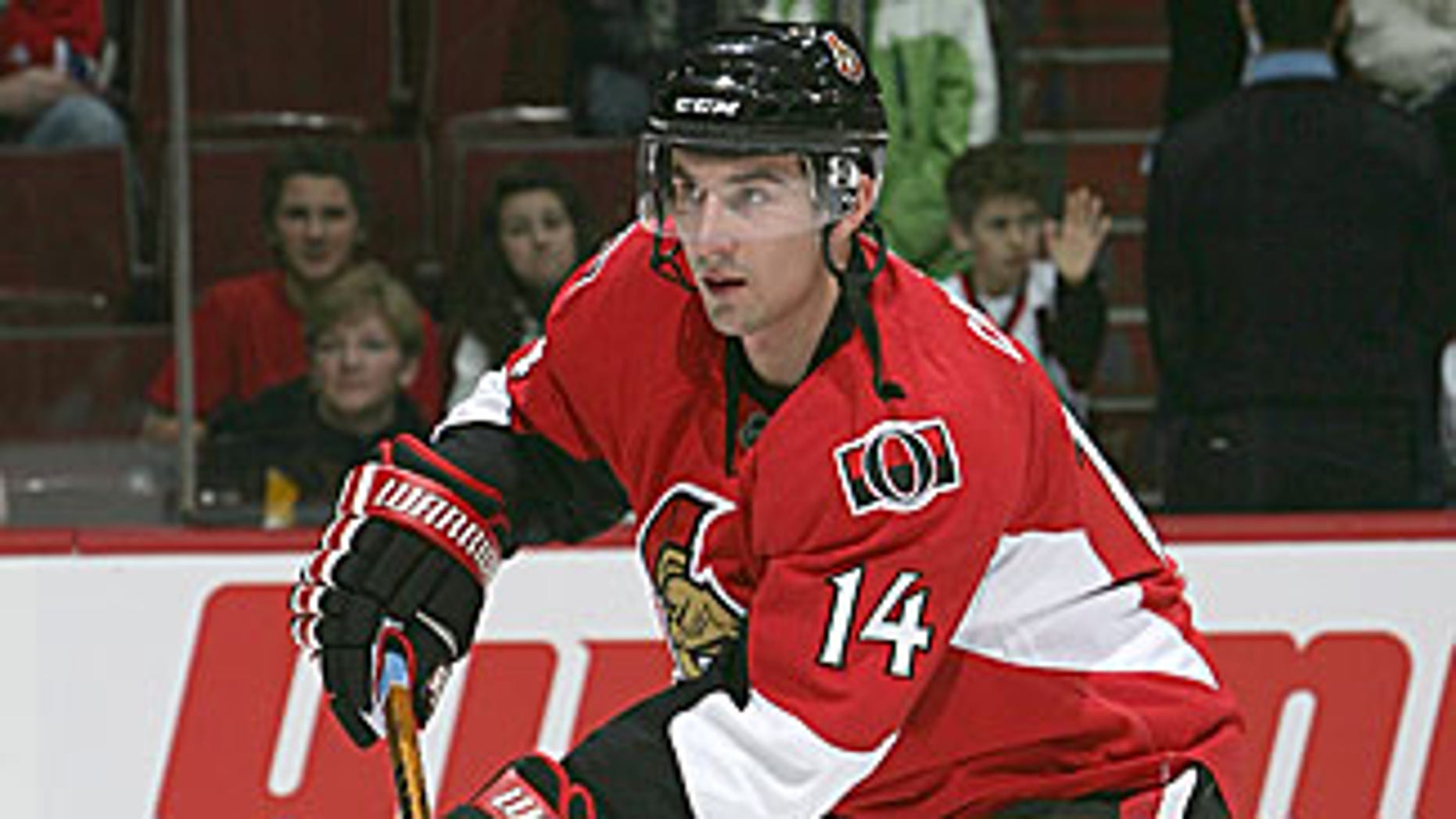 Needing depth on the blue line, the defending Stanley Cup champion Chicago Blackhawks made a trade Monday afternoon with the Ottawa Senators to acquire puck-moving defenseman Chris Campoli.
The Blackhawks will send center Ryan Potulny plus one of their three 2011 second-round draft picks to the Senators for Campoli as well as a conditional seventh-round pick in 2012.
The 26-year old Campoli has 3 goals, 14 points and a minus-3 rating in 58 games this season. He has a salary cap hit of $1.4 million this season according to capgeek.com.
A 2004 seventh-round pick of the New York Islanders, he has 32 goals and 128 points in 378 NHL games with the Islanders and Senators. He can become a restricted free agent at the end of the season.
The Blackhawks have until 48 hours before the start of the 2011 Entry Draft to decide whether they send their own second-round pick to Ottawa, or ones they previously acquired from Atlanta and Calgary.
Potulny, 26, is scoreless in three NHL games this season. In 58 AHL games with the Rockford IceHogs, he's second on the team with 18 goals and 41 points.
A 2003 third-round pick of the Philadelphia Flyers, Potulny has spent his professional career split evenly between the NHL and AHL. In 119 NHL games with the Flyers, Edmonton Oilers and Blackhawks, he has 22 goals and 49 points.
The Hawks will get the Senators' seventh-round pick in 2012 if Potulny spends at least one day on Ottawa's roster during the 2011-12 season.
Chicago had been searching for defense depth, but the issue became more urgent when Jordan Hendry went down with an apparent leg injury during Sunday's 4-3 shootout win at home against the Phoenix Coyotes.
The Blackhawks said general manager Stan Bowman will provide an update on Hendry's status before Monday's game against the Minnesota Wild (8 p.m. ET, VERSUS, TSN2, RIS). The injury, however, appeared serious, as Hendry needed help leaving the ice.
Chicago also lost former veteran defenseman Nick Boynton on waivers this past weekend to the Philadelphia Flyers, leaving only 6-foot-8, 258-pound John Scott as the only player with defense experience on the roster. However, he's listed as a forward and has played just three games since the All-Star break.