Harry Douglas: Julio Jones can be 'the greatest player to ever play'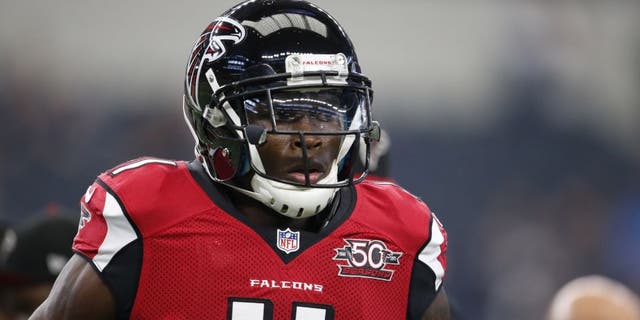 Tennessee Titans wide receiver Harry Douglas is set to square off with his old team, the Atlanta Falcons on Sunday. With the Falcons fresh off their first loss of the 2015 season, it'll be interesting to see how they bounce back against a stingy Tennessee defense that has allowed just 1,568 yards this season, ranking them No. 2 in the NFL.
While the matchup should be fun to watch, it's a pretty good side story about Douglas facing his old team. The former Falcons wide out spoke with the media Tuesday, and D. Orlando Ledbetter of The Atlanta Journal-Constitution has the whole interview here.
While quite a few things stand out, nothing stood out more than when Douglas was asked about Julio Jones playing through his injuries.
"I know how much he put into. I know how hard he works and how much he loves the game. He does everything in his power to be successful and help his team in any way possible. That's not just catching balls. That's blocking, putting in time at the complex and in the weight room. Being able to play with him for all those years I did, I know his work ethic. I know he's an unbelievable player. Like I said, he has a chance to be the greatest player to ever play this game." Douglas told Ledbetter.
Douglas is one of many who have offered up the massively high ceiling for Jones, who is already one of the elite NFL receivers. Can Jones be one of the best to ever play? There's no reason to think otherwise.
MORE NEWS: Want stories delivered to you? Sign up for our NFL newsletters.