HAMMOND: Kyle Busch Back To Winning Ways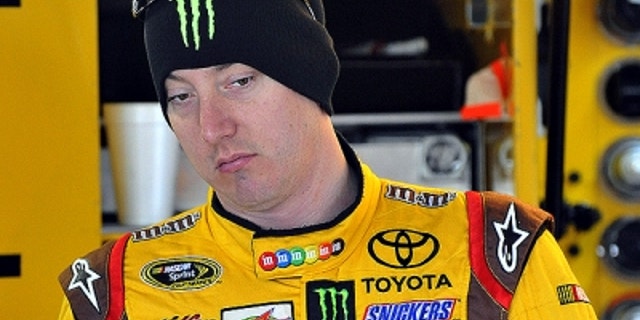 Kyle Busch has been on an amazing streak of late. Last Friday and Saturday nights at Texas Motor Speedway, he won both the NASCAR Nationwide and Sprint Cup series races.
I think the difference for Kyle from a year ago is that he is back to doing what he does best — and that's called winning.
Last year, a lot of his time and effort were put into Kyle Busch Motorsports to get everything in place to get that back to a winning organization. Let's be honest, it wasn't easy and it was a struggle. I believe those struggles affected his Sprint Cup performance. All in all, it was a pretty dismal and unsuccessful 2012 for Kyle.
That has all changed in 2013. He still has his own Truck and Nationwide programs running well, and he personally is going to Victory Lane on a regular basis. That has done a world of good for his confidence. I believe he has found that stride or swagger again.
When Kyle is running well, it really shows in no matter what vehicle or what series in which he drives. He's simply dominant. We saw that again Friday night when he won the Nationwide race at Texas. He then turned right around and did it again on Saturday night, winning the Sprint Cup race there.
That desire and passion to win is like a furnace to Kyle, and the only thing that will keep it burning bright is winning. What happened to him in 2011 when he was parked for a race, and then the struggles of 2012, helped transform the man into a strong individual.
He is a man who cares only about winning. Second means nothing to him. Now he seems somewhat tempered when certain things happen on the racetrack and in the media.
I definitely see Kyle as a serious threat to unseat Brad Keselowski as champion and to beat Jimmie Johnson this year, preventing him from winning a sixth championship.
Kyle is that dangerous right now.
I think all the championship contenders would be foolish to discount Kyle as a threat to win at any racetrack we go to right now. Kyle Busch just looks extremely impressive this early in our 2013 NASCAR Sprint Cup season.