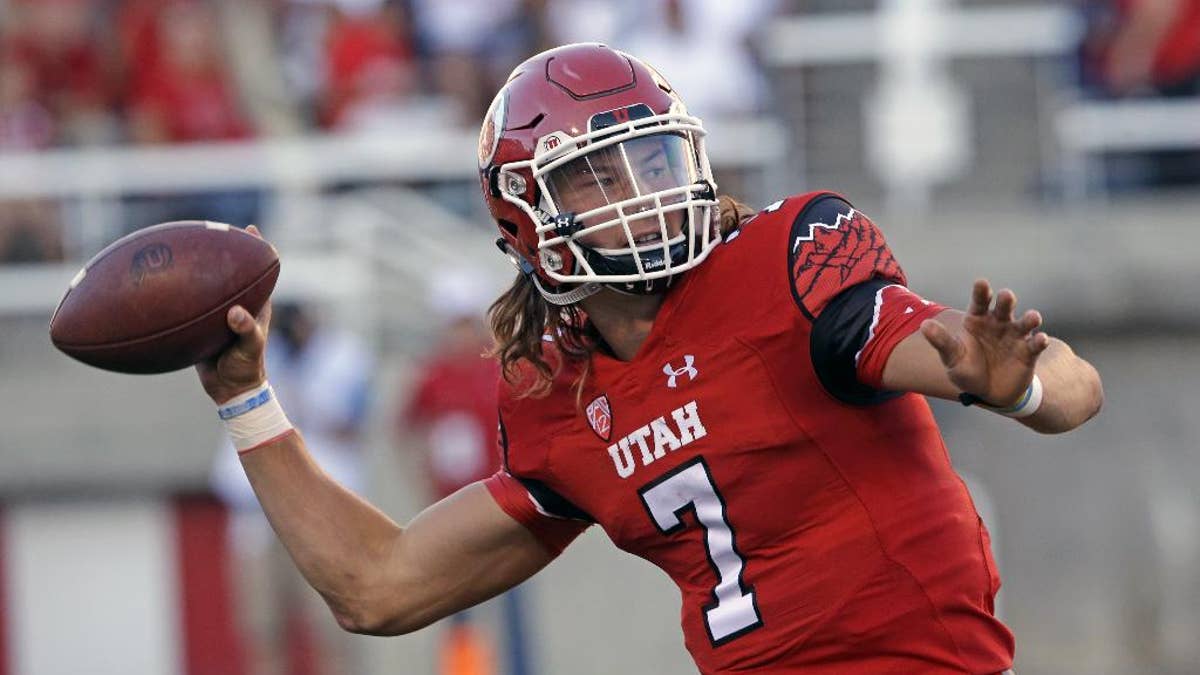 Coach Kyle Whittingham prefers that quarterback Travis Wilson keep the acrobatics out of Utah's game Saturday against Washington State.
Wilson threw for 172 yards and a touchdown in Utah's 26-10 win over Michigan in the Big House last weekend, but he left the game for a time to get stiches after he tried to leap over a defender and flipped face first onto the field.
The 6-foot-7 quarterback's season was cut short last year after a concussion revealed an injury to an artery in his brain.
While the Utes were still buzzing over their big win over Michigan, Washington State was encouraged that it was able to keep up with second-ranked Oregon last weekend.
The Ducks held off Washington State 38-31 in a surprisingly competitive matchup with two distinctively different offenses on display.