Hall of Famer Rod Carew touched by Twins' T-shirt tribute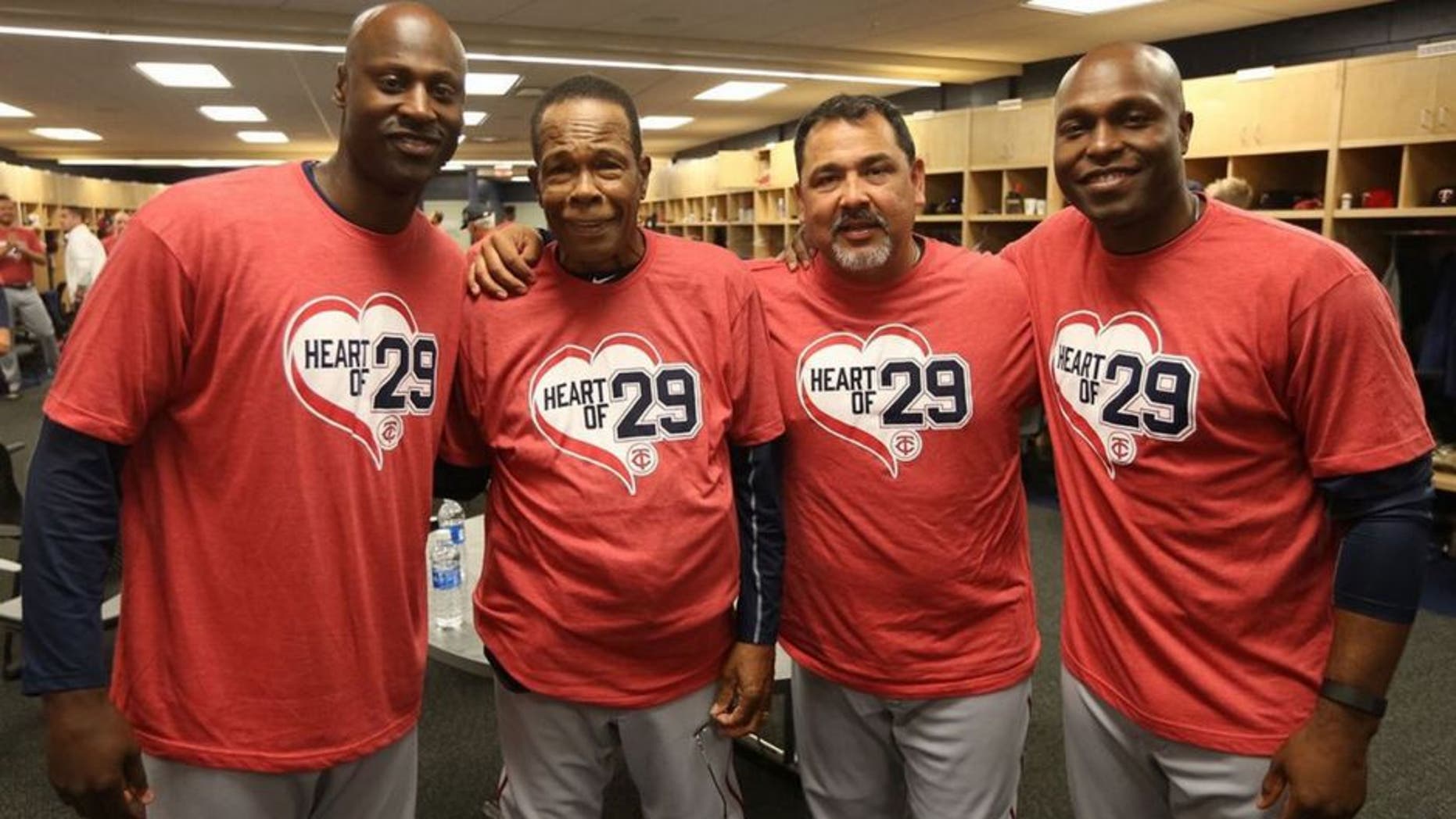 FORT MYERS, Fla. -- Hall of Famer Rod Carew has reached his goal of attending the Minnesota Twins first full day of spring training, five months after a massive heart attack.
He couldn't have been more touched by what he saw when he walked into the clubhouse.
The players and staff all were wearing red T-shirts with a white-shaped heart in the center and the words "Heart of 29" in the middle.
Carew was holding back tears as he watched Twins players stretch on the field before workouts. He says he didn't "want to get emotional on the baseball field because there's no crying in baseball."
The 70-year-old Carew wears a battery pack and says he hopes to have a new heart in four months.