Hall of Famer Nick Buoniconti slams 'fraud' NFL concussion settlement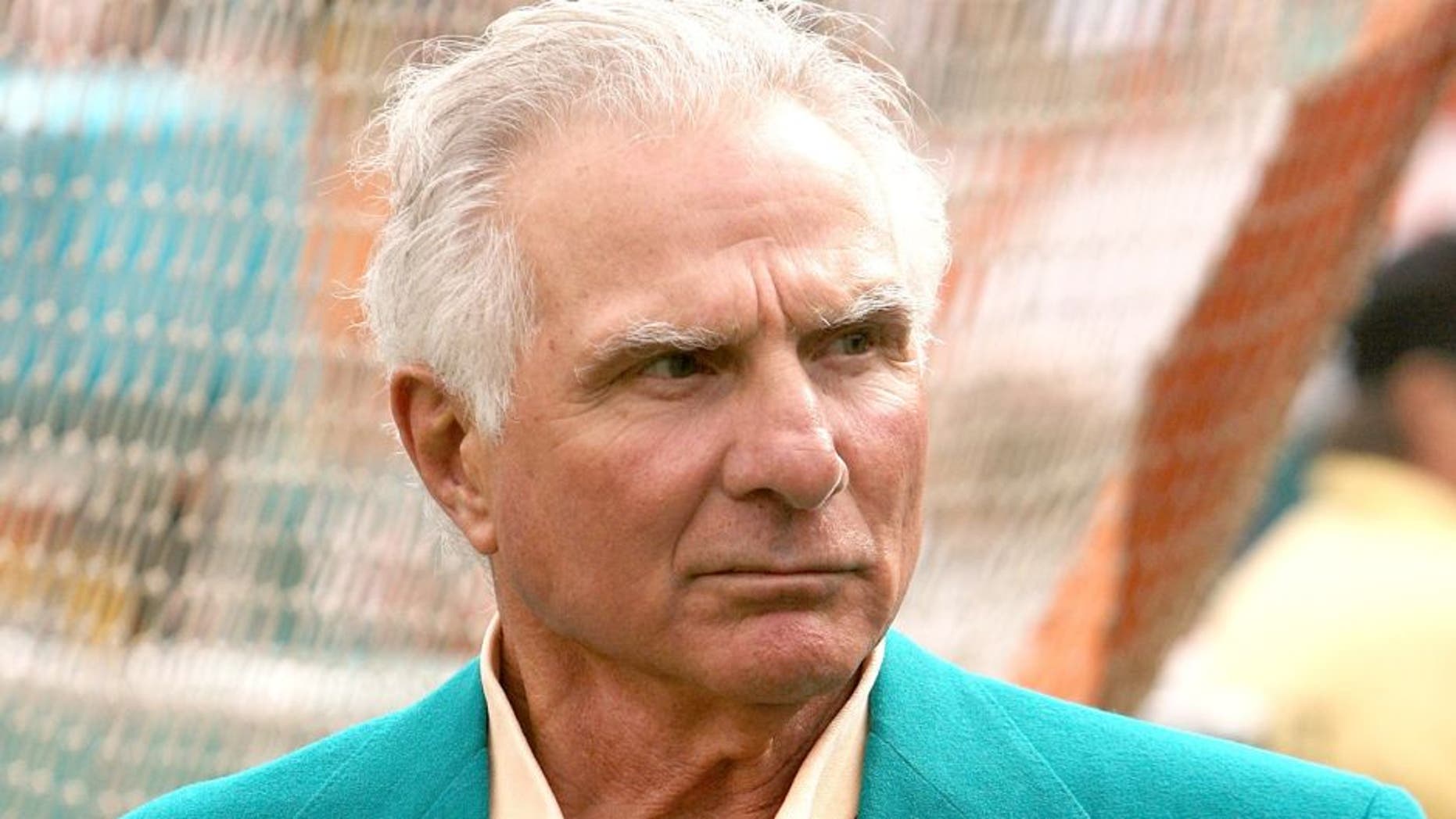 Hall of Famer Nick Buoniconti has taken the offensive against the NFL's plan to deal with the thousands of concussion lawsuits filed by former players.
The 75-year-old former Miami Dolphins linebacker decried the NFL's $1 billion concussion settlement as "a fraud" and called out commissioner Roger Goodell and the league for not taking care of its own.
"The NFL has totally turned its back on the players," Buoniconti told the New York Daily News.
Buoniconti argued that the terms of the settlement prevent it from helping those who need it most: former players living with CTE (chronic traumatic encephalophy).
"The settlement in my mind is tantamount to basically not allowing anybody who's alive to recover anything," Buoniconti said. "When you think about it, clinically you can't diagnose CTE until you're dead, until you have an autopsy. This thing about not having any limit on the award -- well, if you can't collect the award, what good is it?"
The two-time Super Bowl champion told the Daily News he estimates he suffered some 525,000 hits to the head during his 14-year career.
"I have cognitive issues. I have falling issues. I have balance issues," Buoniconti said. "If I sound like I'm upset, it's because I am."
"What can be done?" Buoniconti went on. "What could be done is for the NFL and Goodell and everybody to stop thinking about themselves and start thinking about the guys who made the league what it is today. And that's us."