Gruden: Washington's 'heart is still beating' after Cowboys upset; RG3 'very very very close'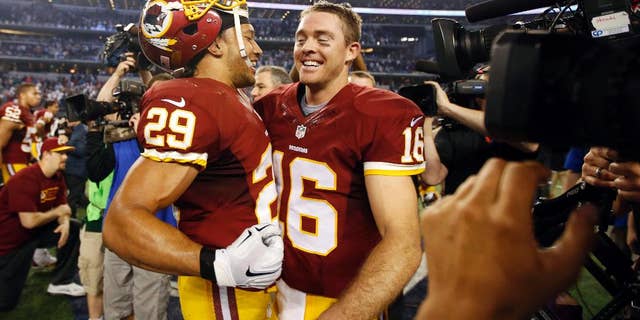 NEWYou can now listen to Fox News articles!
WASHINGTON – The magnitude of Monday night's upset win over the Dallas Cowboys isn't lost on Washington Redskins coach Jay Gruden.
Gruden said Tuesday the 20-17 overtime victory shows: "We still have a pulse. Our heart is still beating, and we have a lot to play for still — and that's what that game meant for us."
The Redskins are 3-5 and have winnable games up next against the Minnesota Vikings and Tampa Bay Buccaneers.
Gruden said quarterback Robert Griffin III is "very, very, very close" to returning, but the coach wouldn't commit to a quarterback for next week's game.
He said he's "not going to rush Robert back no matter what happens" and praised Colt McCoy, who has an 86 percent completion rate.
___
AP NFL websites: www.pro32.ap.org and www.twitter.com/AP_NFL