Gronk has a totally Gronk reason for not using Snapchat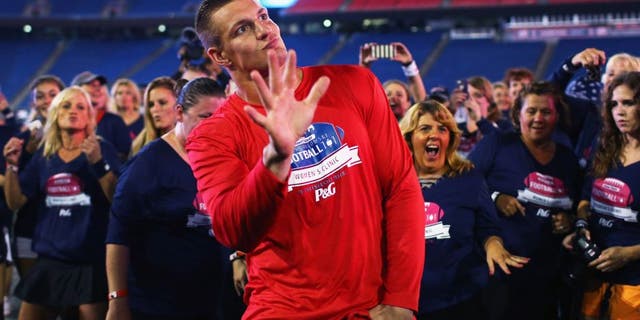 NEWYou can now listen to Fox News articles!
That fun-loving character, Rob Gronkowski, held a Twitter Q&A on Tuesday for one of the many companies he currently endorses.
There were many great moments from the chat, but there wasn't a more Gronk-esque moment than when the Patriots tight end was asked if he uses video messaging app Snapchat.
Yes, Gronk responded with the old, "Too many women love me and would try to get at me" reason.
During his chat, Gronk also:
* Weighed in on the topic of the day: Cam Newton's dancing.
* Said there could be a follow up to the photoshoot he did last year with kittens:
* Revealed his favorite food with some hilarious spelling:
Gotta love him.