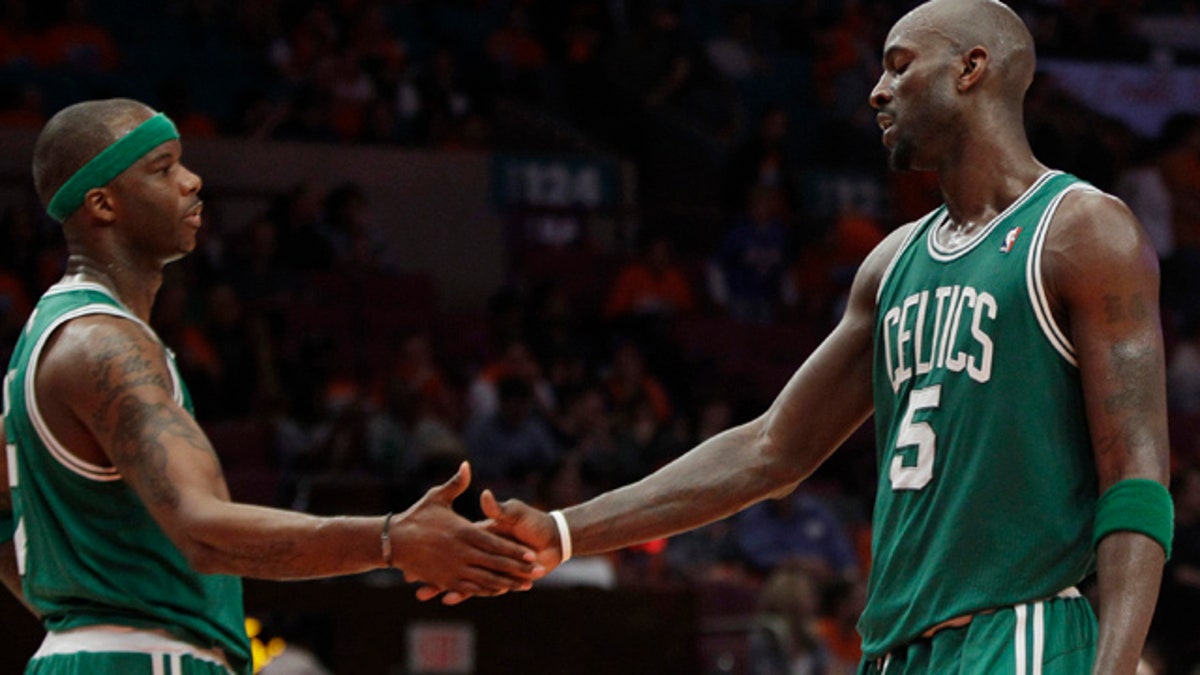 MEMPHIS (Reuters) - Western Conference top seeds San Antonio were pushed to the brink of elimination from the first round of the NBA playoffs after the Memphis Grizzlies took a 3-1 series lead with a 104-86 win over the Spurs on Monday.
In other Western Conference playoff games, the Dallas Mavericks took a 3-2 series lead over the Portland Trail Blazers while the Denver Nuggets avoided being swept by the Oklahoma City Thunder, cutting the series deficit to 3-1.
The Grizzlies finished the regular season eighth in the West and were not expected to be a major test for the Spurs but their Game Four win puts them in a commanding position in their best-of-seven series.
"We're a team that doesn't get a lot of attention," Memphis point guard Mike Conley told reporters. "We've been playing great and we're able to beat good teams like San Antonio. We just have to do it one more time."
Memphis were too big and athletic for the Spurs and blew the game open in the third quarter where they outscored San Antonio 30-15.
Conley led Memphis with 15 points, with four others joining him in double figures, as the Grizzlies close in on their first NBA playoff series win.
The Spurs got 23 points from Tony Parker but Tim Duncan struggled with just six points and seven rebounds. Game Five is on Wednesday in San Antonio.
Dallas reclaimed control of their matchup after a 93-82 victory and will get the chance to close out the series in Portland on Thursday.
The Mavericks had blown a 23-point lead in the final 13 minutes of Game Four to lose on Saturday but regrouped with an inspired second half to take a 3-2 series advantage.
Dallas got 25 points from Dirk Nowitzki and 20 from Jason Terry as they outscored the Blazers 31-20 in the third to take control of the game.
Brandon Roy, who was coming off a spectacular performance in Game Four when he tallied 18 of his 24 points in the fourth quarter, managed just five on Monday.
Denver survived a late scare from the Thunder to earn their first win of the series 104-101, with Game Five to be played on Wednesday in Oklahoma City.
Ty Lawson scored a team-high 27 points for the Nuggets, who had a 10-point lead with two minutes remaining before the Thunder made their run.
Kevin Durant made a three-pointer to pull his team within two points with four seconds left before Russell Westbrook missed a three-point shot that would have brought the scores level at the buzzer.
Durant finished with 31 and Westbrook had 30 in the loss. (Writing by Jahmal Corner in Los Angeles, Editing by Peter Rutherford)