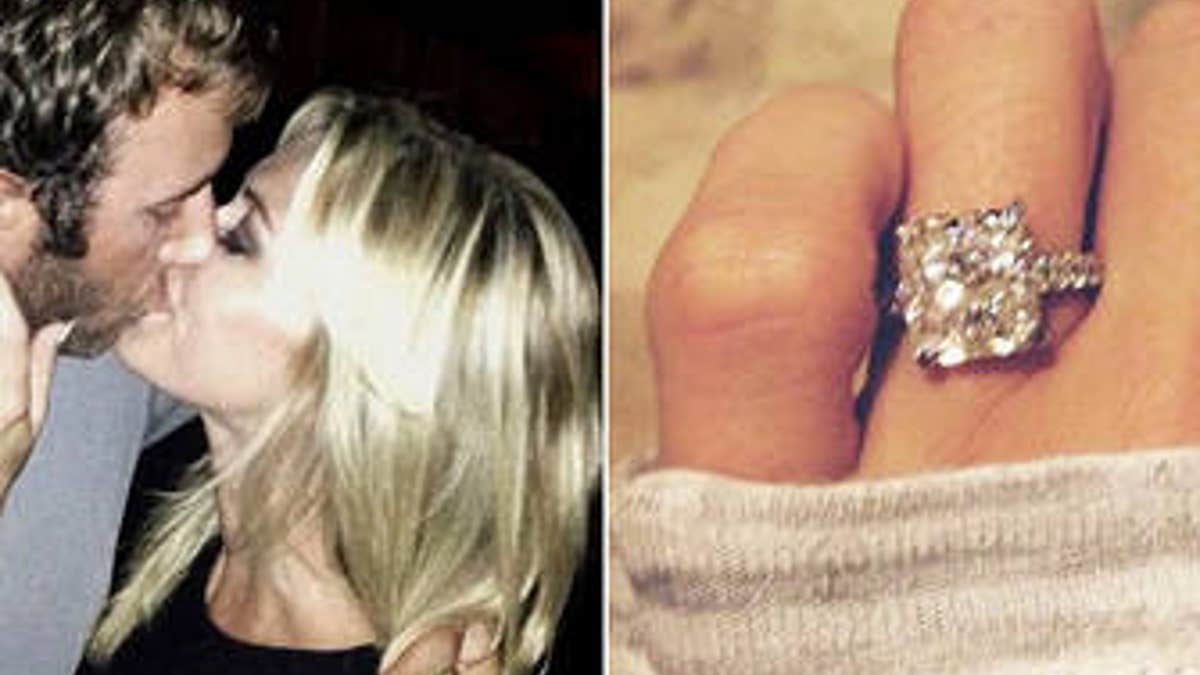 This is what Paulina Gretzky has been up to lately: spending plenty of time with her PGA boyfriend, Dustin Johnson.
Actually, make that fiance. Johnson popped the question Saturday night and Gretzky said yes, with both spilling the beans on their Instagram accounts. (h/t: Larry Brown Sports )
First, Paulina's photo, which she captioned "Never Been Happier!"
Next up, Johnson's post featuring the ring itself, with a simple "She said yes!!!!!"
And while he still hasn't won a major, we'll chalk this up as a big win. And tying for eighth at the PGA Championship recently was a nice little payday, which oughta help pay for that dream wedding.
We all can agree Paulina is a complete knockout and a fan favorite. Gretzky sure knows how to use social media in the proper way. I'm fully supportive of the Instagram modeling. We figured you would feel the same, so of course, sharing is caring. Don't kill the messenger, Wayne. You either, Dustin.
And congrats to the happy couple.
And now, some of our favorite past Paulina poses . . .
Quite the animal lover she seems to be . . .
You're welcome.
Follow Nick Creegan on Twitter