Green Bay Packers release veteran RB James Starks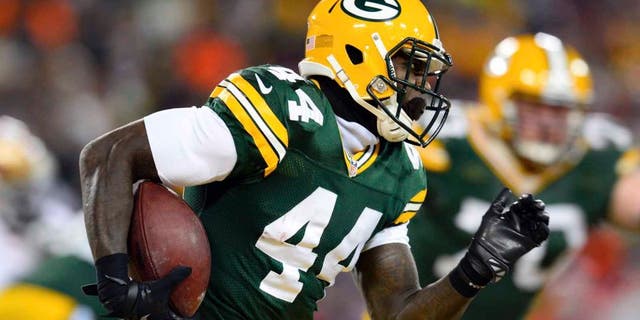 The Green Bay Packers were thin at running back all season, and their depth just got even worse on Tuesday. They released veteran running back James Starks after seven seasons with the team, multiple outlets report.
With Eddie Lacy set to be a free agent and Ty Montgomery not exactly a three-down back, the Packers are entering the offseason especially thin at the position. Starks was a versatile back but never had a large role with the Packers.
This season, the 30-year-old was injured for much of the season and rushed for just 145 yards in nine games. Starks also averaged just 2.3 yards per carry in 2016.
The Packers will have to add at least one running back if they don't re-sign Lacy, which they're not expected to do. Starks was due to make $3 million in 2017, so it's possible the Packers could be looking to bring him back on a cheaper deal.