Gordon, Fowler become options for Cardinals after losing Heyward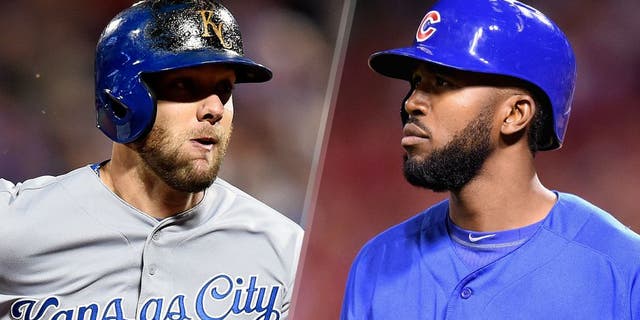 Here's an "inside baseball" spin on the biggest baseball news of the day ...
Jason Heyward, the top free-agent outfielder, left the St. Louis Cardinals to sign with the division-rival Chicago Cubs, according to major-league sources with knowledge of the agreement.
Heyward's representatives at Excel Sports Management -- the New York-based agency led by Casey Close -- negotiated the deal.
So while the Cubs have built a superior roster to the one that advanced to this year's National League Championship Series, the Cardinals are rather desperate to add a hitter. Heyward's departure is particularly problematic for a St. Louis lineup that in 2015 struggled to the team's second-lowest run-scoring output over the last two decades.
To address that need for offense, Cardinals general manager John Mozeliak is likely to call ... Casey Close of Excel Sports Management.
The reason? Close's firm also represents Alex Gordon and Dexter Fowler, two more top-tier free-agent outfielders.
In many ways, Close has functioned as the 31st general manager in Major League Baseball this offseason. As the agent representing three of the top five free-agent outfielders, he wielded almost unprecedented influence over one segment of the marketplace.
Now that he's helped Heyward land probably the largest contract of any position player this winter, he can strategically ensure Gordon and Fowler sign lucrative deals, too.