Good luck ever doing anything as pretty as this Kevin Pillar catch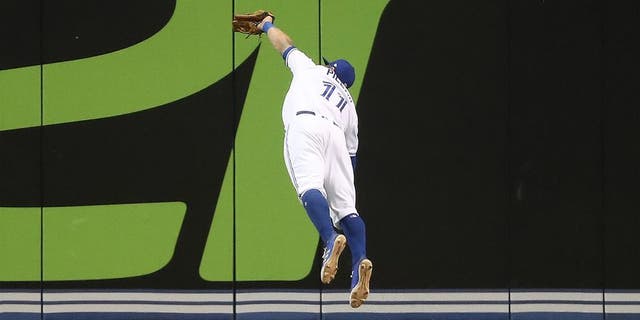 The Blue Jays' Kevin Pillar is a great center fielder, and if you weren't aware, behold this Catch of the Year candidate he offered up during Toronto's game Monday against the Indians.
That's a full-sprint, over-the-shoulder, backhand diving grab on the warning track on a ball cruising pasthim. Another couple of steps before the jump and his head is likely plowing into the wall.
It wasn't a garbage time grab either Cleveland had two runners on base in the sixth that surely would've scored had Pillar not hauled it in. Starter Marcus Stroman was quite pleased with Pillar's effort.
Pillar missed out on a Gold Glove award last year, but that's how you make voters take notice.
Caylor Arnold-USA TODAY Sports | Caylor Arnold