Goldschmidt 4th, Castillo 5th in latest NL All-Star voting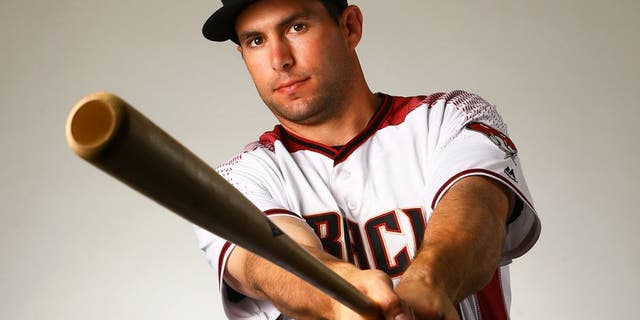 NEWYou can now listen to Fox News articles!
Diamondbacks first baseman Paul Goldschmidt remains fourth in vote totals for first basemen in the National League All-Star balloting, while catcher Welington Castillo drops to fifth.
Cardinals catcher Yadier Molina leads NL catchers with 694,204 total votes. Buster Posey of the Giants is not too far behind in second (631,799). Castillo picked up about 34,000 votes since last week, but dropped to fifth (283,345), behind former D-back Miguel Montero of the Cubs (417,224) and Wilson Ramos of the Nationals (366,345).
Goldschmidt holds steady in fourth with 350,308 votes, behind leader Anthony Rizzo from the Cubs (1,264,404). Rizzo holds a commanding lead over Brandon Belt of the Giants (402,271). Goldschmidt is not too far away from catching up with third-place Adrien Gonzalez of the Dodgers (360,539).
The remaining NL leaders include: second baseman Ben Zobrist of the Cubs (1,140,808); third baseman Kris Bryant of the Cubs (1,172,717); shortstop Addison Russell of the Cubs (832,191); and outfielders Dexter Fowler of the Cubs (1,170,718), Bryce Harper of the Washington Nationals (1,119,168) and Yoenis Cespedes of the New York Mets (1,097,593).
Voting continues through June 30 at mlb.com. The All-Star Game will be played July 12 in San Diego.