GM Luhnow admits feeling 'pressure' to make Astros better for 2016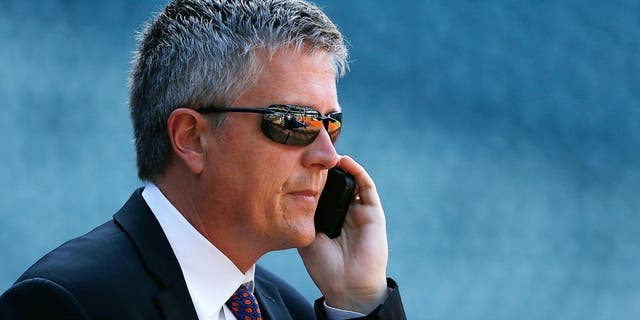 NEWYou can now listen to Fox News articles!
When a club makes the type of dramatic jump that the Houston Astros did in 2015, expectations get raised in a hurry.
Two seasons after going 51-111, the upstart Astros were in first place in the competitive AL West for much of the season, finishing with a Wild Card berth and making it all the way to Game 5 of the ALDS.
The club's window of opportunity is expected to be open for at least the next few years thanks to Houston's core and minor-league depth, and within this context GM Jeff Luhnow admitted last week to MLB.com's Brian McTaggart that the new success brought with it added 'pressure' to improve over the offseason:
The potential loss of slugging outfielder Colby Rasmus won't be an issue after he became the first player to accept a qualifying offer on Friday, ensuring his return to Houston next season.
As for their situation at first base, the Astros have a number of options, and according to Luhnow it could play out in a few ways:
The 2015 Astros were a resilient, dynamic club with a blend of young stars and quality veterans, and helping amend the roster to improve in areas of need before Opening Day 2016 is now on the to-do list for Luhnow and his staff in the coming months.