Giants' Randle: Hopefully I'll be full speed after the bye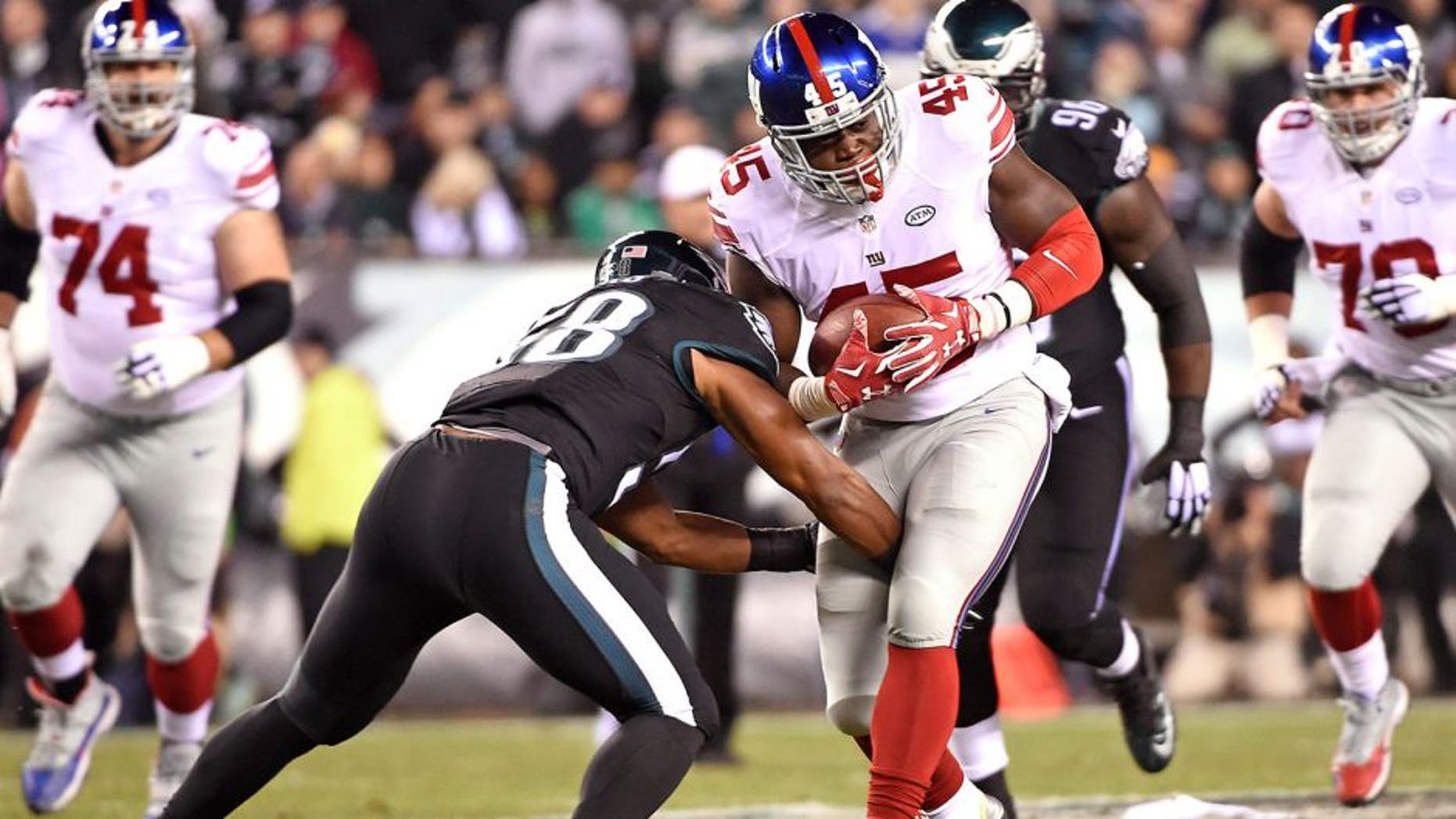 Giants wide receiver Rueben Randle is still not fully recovered from a hamstring injury. Andrew Weber USA TODAY Sports
New York Giants wide receiver Rueben Randle has been playing through a hamstring injury that has sapped him of his deep speed for several games, and it doesn't sound like that's going to change until after the Giants' Week 10 bye.
"No, probably one more week and then after the bye, hopefully I'll be where I can go out there and play full speed," Randle told reporters Monday when asked if the injury will limit him for the remainder of the 2015 season, per Big Blue Interactive.
Randle was a step slow on a crucial fourth quarter go route in the Giants' Week 8 loss to the New Orleans Saints. In Week 9, he didn't create much separation, but managed 40 yards and a touchdown on five receptions. The Giants need him to get healthy fast.