Giants' Pierre-Paul seeks long-term deal, says he's 'out here doing it with 7 1/2 fingers'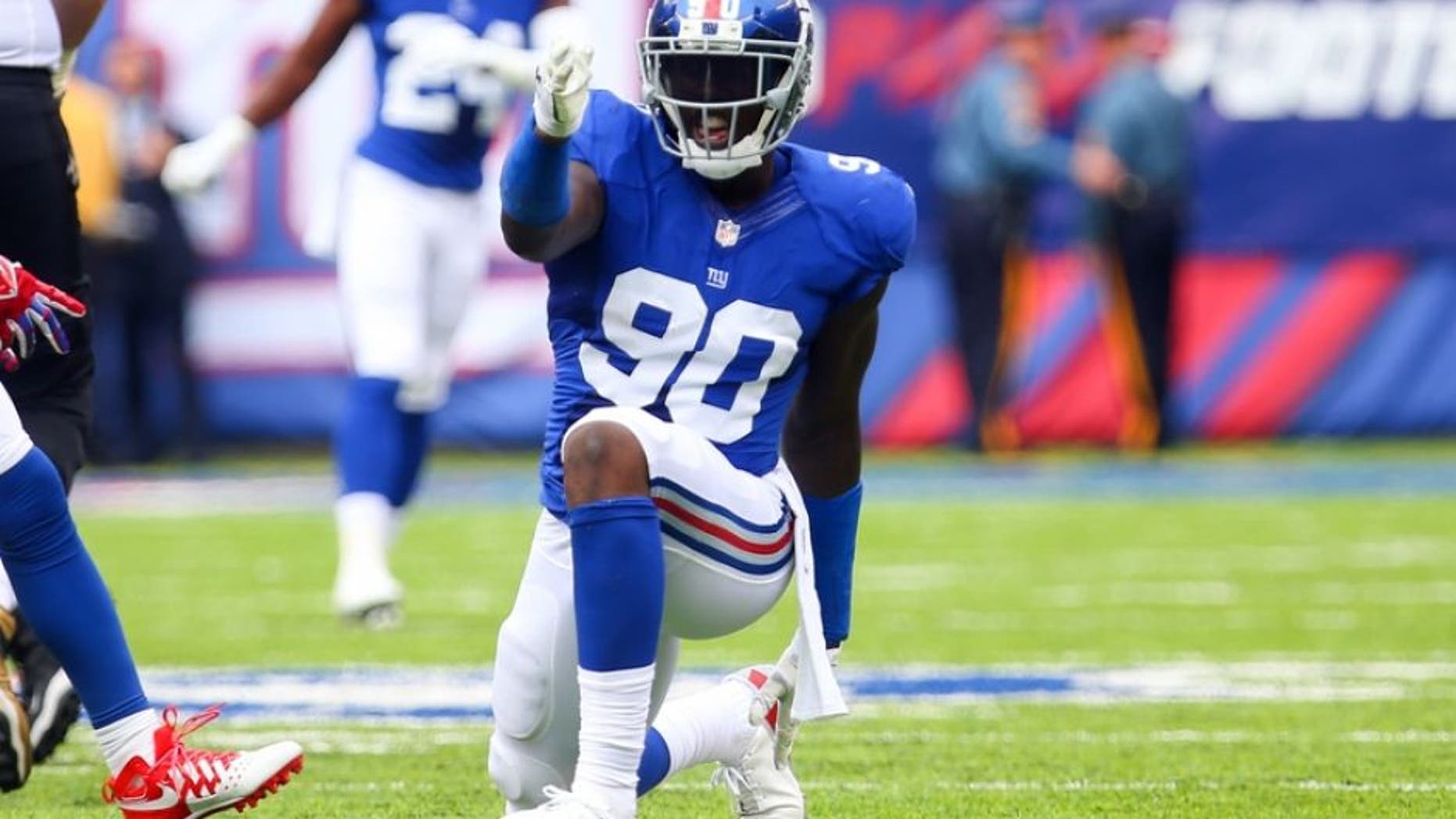 One day after getting rocked by the Green Bay Packers in their Wild Card game, the New York Giants were back at MetLife Stadium on Monday packing their lockers, some of them perhaps for the last time.
The contingent of Giants who may not be back next season includes defensive end Jason Pierre-Paul, who enjoyed a productive but injury-shortened 2016 season playing on a one-year, $10 million contract. After recording 7 sacks, 35 tackles, 3 forced fumbles, 8 passes defended and 24 hurries in 12 games this year, the 28-year-old believes he has proved himself capable of wreaking havoc. More impressive is that he did all this despite the absence of 2.5 digits on his right hand, a result of a July 4, 2015 fireworks accident.
So come free agency in March, Pierre-Paul will be seeking a long-term deal. Via NFL Network's Mike Garofolo and Newsday's Kimberley Martin:
He's right: there's not a guy like him out there doing it with 7.5 fingers. He's a special talent, but it will be difficult for the Giants to retain both JPP and defensive tackle Johnathan Hankins, the Giants' 2013 second-round draft pick. Hankins is a stout run defender who is set to become a free agent and due for a big pay increase. The Giants have other needs on the offensive line and at linebacker. Decisions.