Giants owner addresses Odell Beckham Jr.s reported holdout for a new contract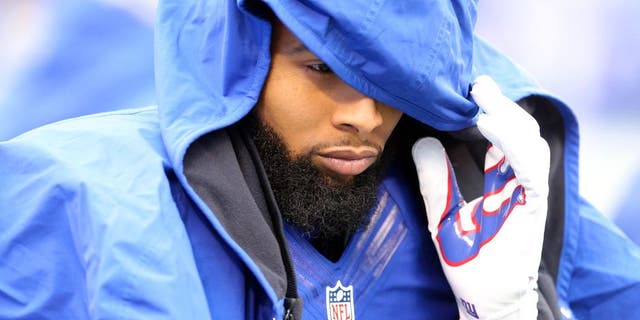 NEWYou can now listen to Fox News articles!
The New York Giants have been without their star receiver Odell Beckham Jr. for this entire offseason, and his absence from OTAs is becoming a bigger story by the day. Beckham hasnt confirmed the reason for his holdout publicly besides saying he loves his team, but its easy to infer why hes stayed away from the practice field.
He wants a new contract.
Beckham is eligible for a contract extension for the first time, and with his base salary scheduled to be $1.8 million in 2017, its easy to understand why hed want a new deal. And according to ESPN, thats the exact reason for his holdout.
Its hard to blame Beckham for wanting to be compensated properly after putting up three seasons of at least 1,300 yards and 10 touchdowns to start his career. However, his holdout doesnt seem to be doing much good.
Co-owner and team president John Mara addressed the situation on Tuesday night at the Giants Town Hall event, which reporters were not invited to. At the event, Mara told fans that negotiations havent begun between the team and Beckham, but will in the near future.
The Giants have already picked up Beckhams fifth-year option for 2018, which will pay him about $8.5 million. However, seeing as hes one of the three best receivers in the game today, thats far from fair compensation.
Dez Bryant, Demaryius Thomas, Julio Jones, A.J. Green and Antonio Brown all make at least $14 million per year, which should be Beckhams floor when it comes to annual salary. Unfortunately, the Giants have been reluctant to give Beckham what he wants. Why? Because hes still under contract for two more years, and theyd probably prefer not to blow up their salary cap with a lucrative long-term extension especially after signing big-name players like Olivier Vernon, Damon Harrison, Janoris Jenkins and Jason Pierre-Paul.
Eventually, this entire situation will work itself out, but its hard to see an extension getting done before the start of the season. Beckham will have to suck it up for one more year before seeing his salary more than quadruple.