Giants' Justin Pugh explains how the line slowed down the Bill's pass rush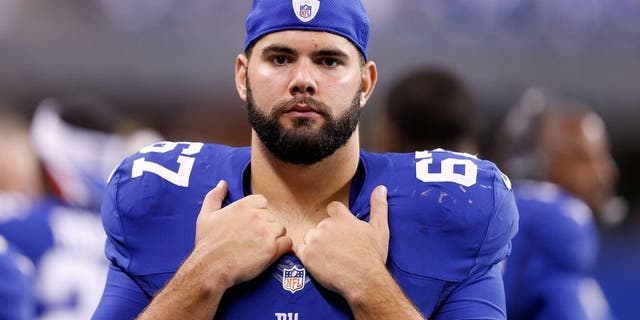 NEWYou can now listen to Fox News articles!
The Buffalo Bills have a star-studded pass rush led by their dominant defense line, but the New York Giants found a way to stymie the pass rush in their Week 4 victory, 24-10, over the Bills. According to starting offensive lineman Justin Pugh -- who played both left guard and left tackle in Week 4 -- the Giants slowed down the pass rush by following a game plan already executed by the New England Patriots in their Week 2 victory over the Bills.
"We saw what the Patriots did," Pugh said to reporters after the win, per The Buffalo News, "and tried to get the ball out quick."
The Giants' offensive line allowed one sack, just one week after the Bills torched the Miami Dolphins' pass protection with 10 quarterback hits and 18 hurries, per Pro Football Focus, in their 41-14 victory over the Dolphins in Week 3.