Giants' Devon Kennard is the new "quarterback" of the defense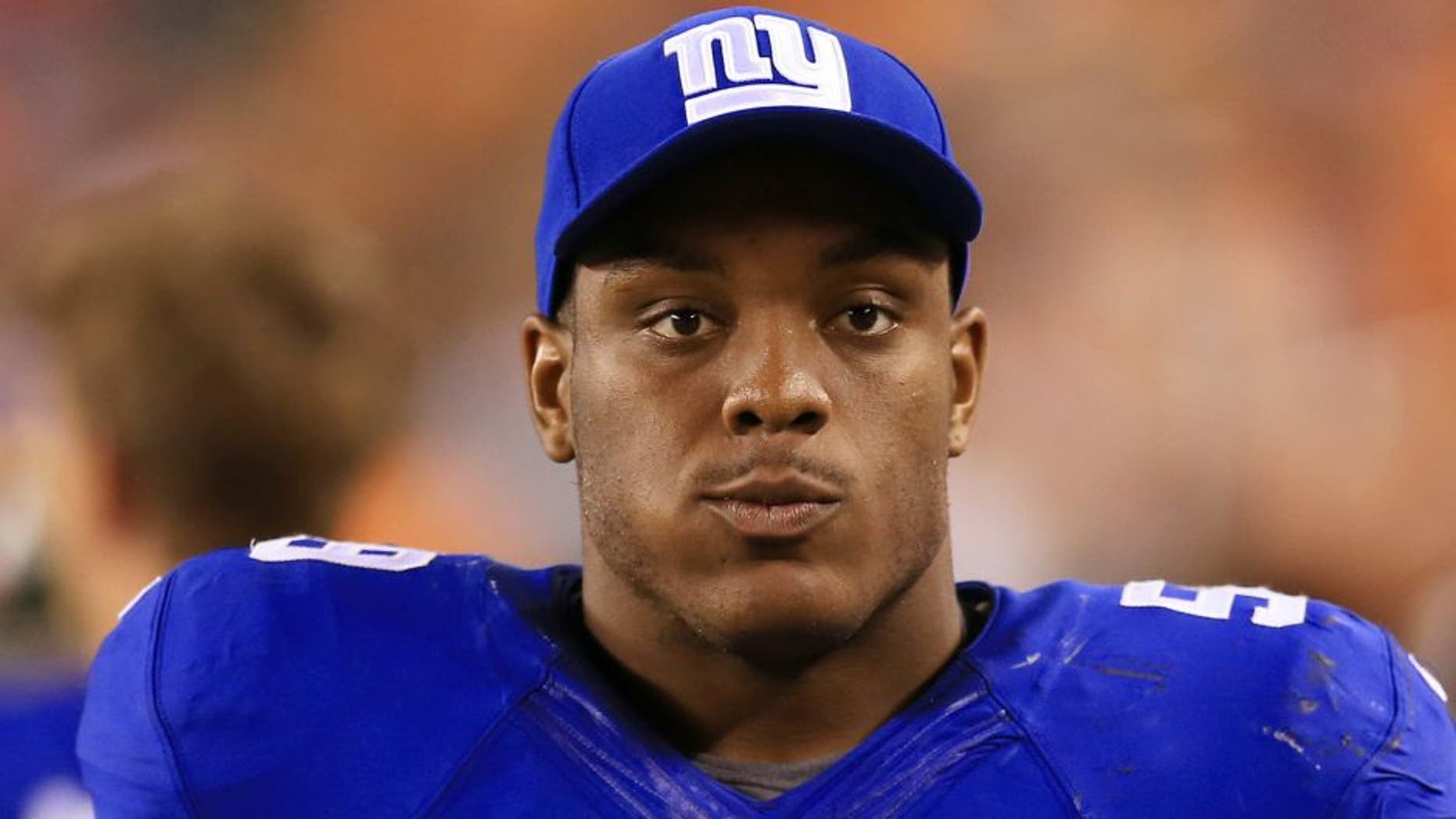 The Giants are trusting second year linebacker Devon Kennard to be the quarterback of the defense. Andrew Webber USA TODAY Sports
The New York Giants placed linebacker Jon Beason on injured reserve prior to Week 9 and that meant that the team needed to shift communication responsibilities to a different linebacker. On his Monday conference call, linebacker Jonathan Casillas told reporters that strong side linebacker Devon Kennard took on that responsibility in Week 9 and will do so going forward.
"There was some responsibility taken off the mike linebacker [from] how it normally would be if Beason was there," Casillas said per NJ Advanced Media, "with Devon Kennard basically taking the call from the coach."
Kennard has emerged as a leader on the defense in only his second season in the NFL. He has come a long way since being selected in the fifth round of the 2014 NFL Draft.
Beason's injury has also led to linebacker Jasper Brinkley taking over at middle linebacker for the time being. His role could change when middle linebacker Uani' Unga returns from injury, but Brinkley had an excellent individual game in Week 9.