Giants cut DE Moore after reported fight over headphones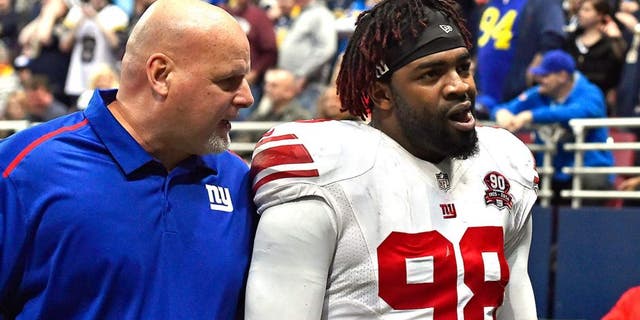 The Giants released defensive end Damontre Moore on Friday after a pre-practice fight with teammate Cullen Jenkins that, according to NFL.com, was related to headphones.
NFL.com's Ian Rapoport reported, citing a source, that Moore was upset that he didn't receive free "Beats by Dre" headphones like some players on the team.
The Giants did not provide details, but general manager Jerry Reese said in a statement "We made the move today in the interest of both parties."
The 23-year-old Moore, a third-round pick in 2013, was benched in Week 7 after a blatant roughing-the-passer penalty, and Rapoport reported that this incident was the team's last straw.
Moore has not started a game in his two-plus seasons and has 8.5 sacks in his career.
(h/t NFL)