Germany captain Philipp Lahm unsure if he will play in defense or midfield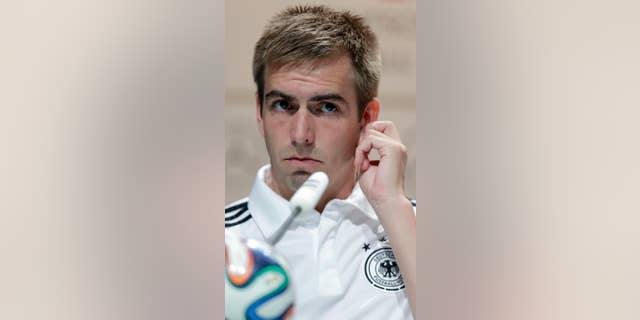 PORTO SEGURO, Brazil – As captain, Philipp Lahm already has a special role in the Germany team. He is not so sure about his role in the upcoming World Cup matches, however.
Injuries are forcing coach Joachim Loew to have another look at his options and Lahm is likely to be fielded as a defensive midfielder in Brazil rather than in his usual and preferred position as right back.
Lahm says it's the coach's decision and that he is ready to play in whatever position he's thrown into.
But putting Germany's top defender in midfield could weaken the already suspect back four of Loew's team.
Lahm played as a defensive midfielder a lot this season for Bayern Munich, also because of injuries to his teammates, and filled the role surprisingly well.