Georgia State's Ron Hunter dances at GSU Jam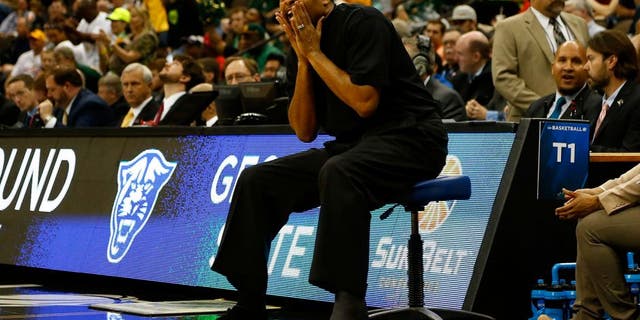 NEWYou can now listen to Fox News articles!
One of the most memorable moments from the 2015 NCAA Tournament was Georgia State head coach Ron Hunter falling to the floor, celebrating his son's game-winning shot to upset third-seeded Baylor.
Four days earlier, Hunter tore his Achilles tendon after Georgia State won the Sun Belt Championship. When R.J. Hunter sunk a deep 3-pointer with only 2.5 seconds remaining in the Round of 64, the elder Hunter fell off his rolling chair.
R.J. Hunter is now with the Boston Celtics, but Ron Hunter is back with the Panthers for a fifth season. On Thursday night, at the third annual GSU Jam, Hunter showed his Achilles had healed, dancing to "Hit The Quan" from iHeart Memphis.