Garafolo: Browns leaning toward starting Johnny Manziel against Bengals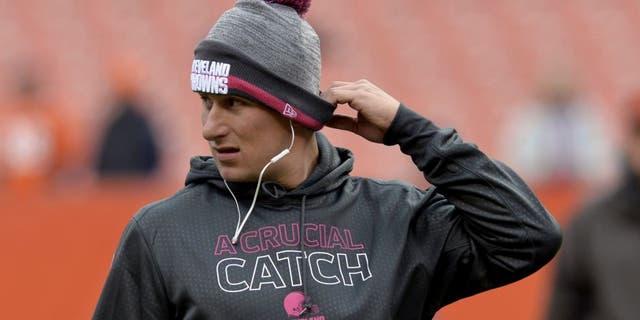 Cleveland Browns quarterback Johnny Manziel is likely to start Thursday when the Browns visit the Cincinnati Bengals, FOX Sports NFL insider Mike Garafolo has confirmed.
Manziel started a Week 2 victory against the Tennessee Titans and played in relief of starter Josh McCown the last two weeks.
McCown injured his ribs in the second half of Sunday's loss to the Arizona Cardinals. Pettine would not disclose the results of X-rays taken on McCown, who has taken a pounding in recent weeks. The 36-year-old was limited in practice last week with a sore right shoulder and bruised ribs.
Although he was in pain, McCown continued to play against the Cardinals. At one point, McCown waved off backup Johnny Manziel, who had taken a few steps onto the field.