FSU's Everett Golson doesn't travel to Peach Bowl, ending his college career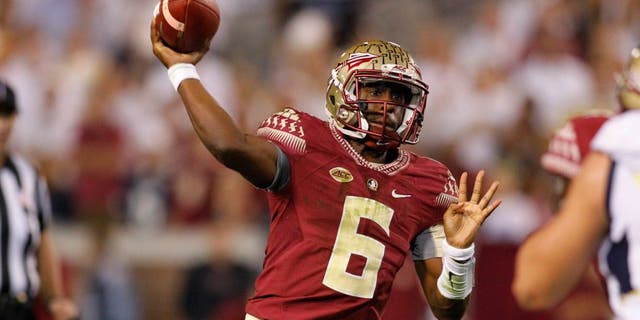 Everett Golson, who started the first seven games of the season as Florida State's QB before being replaced by Sean Maguire, did not make the trip to the Peach Bowl, coach Jimbo Fisher told media members after Saturday's practice in Atlanta.
This ends the college career of Golson, a graduate transfer who had started in the national title game for Notre Dame three years ago.
A source close to Golson told FOX Sports that the QB from South Carolina has been hit hard by the recent death of a very close family member.
This season, Golson completed a career-best 67 percent of his passes and had an 11-3 TD-INT ratio. He closes his career having thrown for more than 7,600 yards, 52 TDs and 23 INTs. He also ran for 14 more touchdowns.