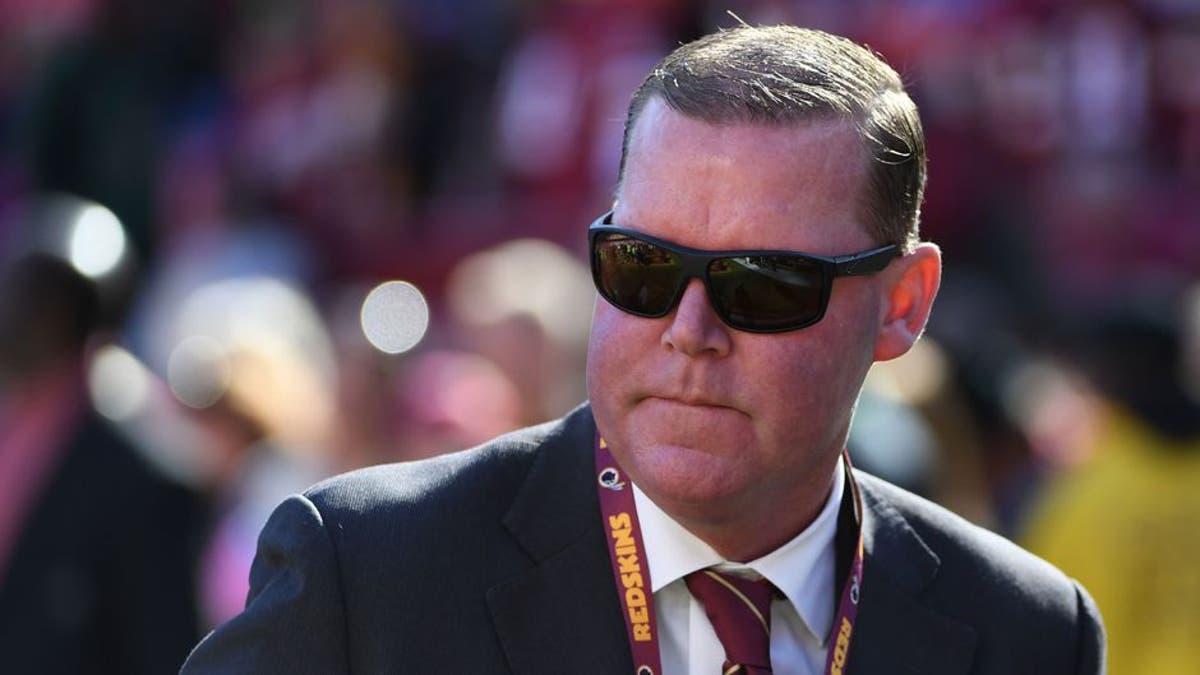 Scot McCloughan and the Washington Redskins parted ways this offseason, ending his two-year tenure with the team. During his brief stint in the nations capital, he made camouflage hats famous, often wearing them around the facility.
Although that was kind of his trademark, he doesnt see any need for them anymore now that hes unemployed. As a result, hes auctioning old autographed Redskins gear on eBay.
Hes not doing it to generate cash for himself, either. Its all for a good cause with proceeds going to the Redskins Charitable Foundation.
At the time of this post, a camouflage hat had gotten bids up to $455, while a second hat reached $175.
When its all said and done, Scot and I are still grateful that we were able to come here, so why not give back to the people that brought us here, McCloughans wife Jessica said. The Charitable Foundation truly does a ton of stuff for kids in the D.C. area.
The McCloughans arent stopping with just Redskins hats. They also plan to auction off Scots lucky game-day suit that figures to fetch much more than the hats, and the money received for it will go to the Northern Virginia Family Services.