Former NBA D-Leaguer and St. John's basketball star charged with attempted murder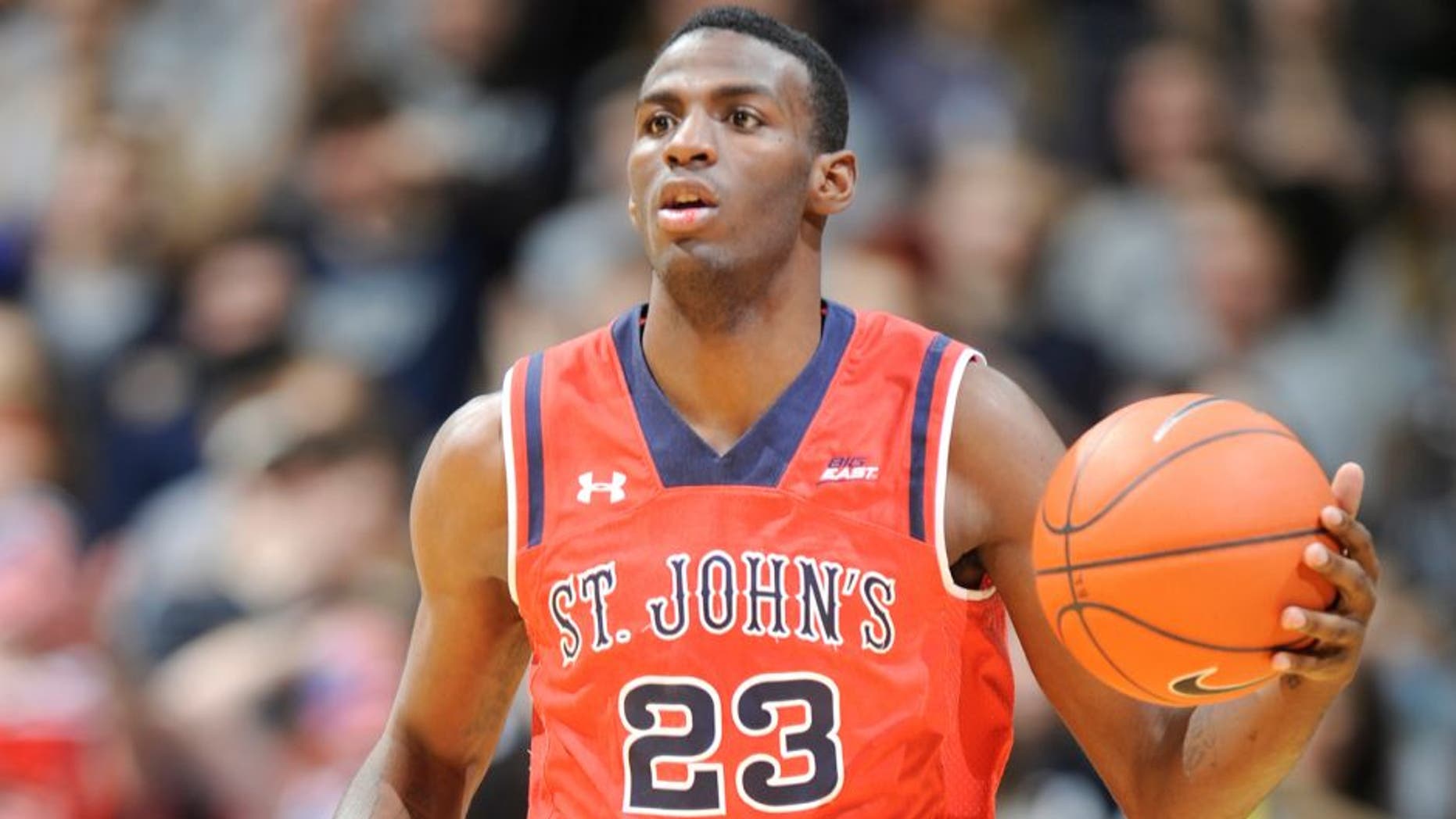 Former St. John's basketball star and NBA D-League player Rysheed Jordan has been charged with attempted murder, aggravated assault and robbery, according to multiple reports.
Jordan, 21, was arrested in North Philadelphia on Wednesday after he allegedly ran from police during a traffic stop and tried to dispose of a loaded gun before he was apprehended in a nearby alleyway.
According to 6ABC-TV in Philadelphia, Jordan is a suspect in a shooting during a robbery that took place on Friday:
Police say Jordan and two other suspects arranged via Facebook to meet three men to sell a cellphone.
During the meeting, police say Jordan and the two other suspects attempted to rob the victims, who fled the scene.
Jordan allegedly shot one victim in the arm.
Jordan is being held on a $750,000 bond, according to court documents obtained by Philly.com.
The NBA hopeful played the 2013-14 and 2014-15 seasons at St. John's. Jordan was once a top-30 high school recruit and averaged 12.0 points, 3.4 rebounds and 3.1 assists at St. John's, but his college career was overshadowed by off-the-court issues.
He was selected fifth overall in the 2015 NBA D-League draft by the Delaware 87ers but was released in January after playing only 11 games.