Former champ Carla Esparza returns against Juliana Lima at UFC 197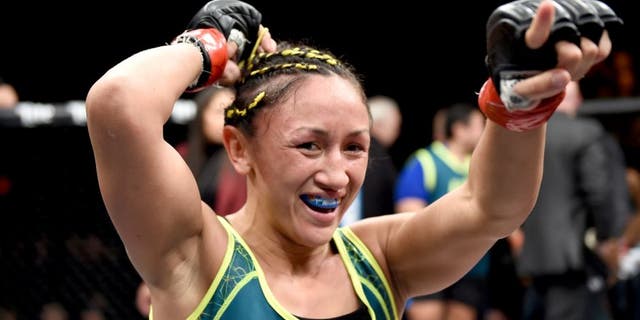 Former strawweight champion Carla Esparza will get back in action at UFC 197 as she steps in on short notice to face Juliana Lima on April 23 in Las Vegas.
Esparza replaces Jessica Aguilar, who was forced off the card due to a torn ACL in her knee that forced her into surgery just recently.
Esparza has been out of action since losing her belt to Joanna Jedrzejczyk last March and then suffering a shoulder injury that forced her to the sidelines as well.
With rehabilitation wrapped up and her shoulder recovered, Esparza was anxious to book her next fight and now she'll get the chance as she faces Lima less than one month from now.
Lima is coming off two consecutive wins in a row as she moved her UFC record to 2-1 overall with her only loss coming to Jedrzejczyk as well.
The two strawweights will face off on a packed UFC 197 card that includes light heavyweight champion Daniel Cormier facing Jon Jones in the main event.