Foot Locker corrects Chiefs tight end Travis Kelce after he ripped the refs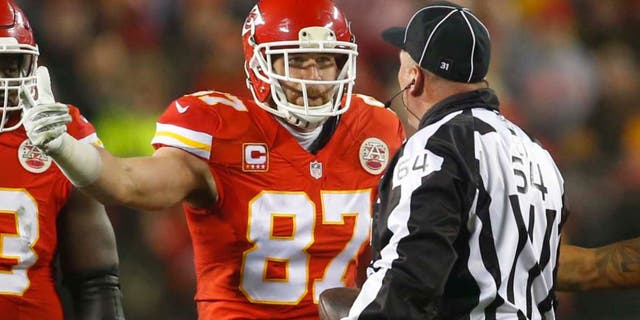 NEWYou can now listen to Fox News articles!
Kansas City Chiefs tight end Travis Kelce turned some heads Sunday when he trashed the officials after the Chiefs' 18-16 loss to the Pittsburgh Steelers. Kelce said the official who threw a flag against Chiefs left tackle Eric Fisher -- a penalty that negated what would have been the tying 2-point conversion -- "shouldn't be able to work at Foot Locker."
Well, Foot Locker got wind of the tirade and weighed in on Kelce's outburst.
Foot Locker's response begs the question: Will anyone come to the defense of the refs?