Floyd Mayweather makes first statement following Conor McGregor fight announcement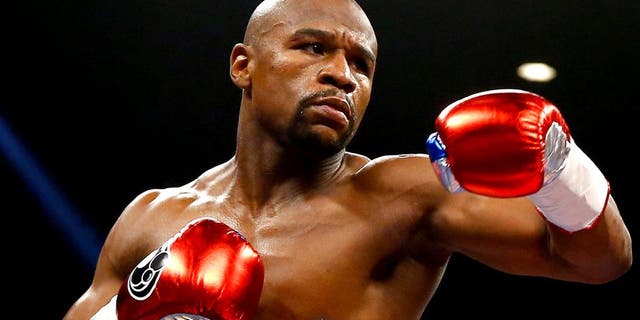 NEWYou can now listen to Fox News articles!
Floyd Mayweather is happy to be out of retirement after signing a deal this week to face UFC lightweight champion Conor McGregor in a boxing match on Aug. 26 in Las Vegas.
The two fighters have yet to come face to face since the announcement was made, but Mayweather attended the "All Eyez On Me" premiere this week where he made his first public statement on the matchup.
Mayweather will return to the ring after two years away following his retirement in 2015 after he defeated Andre Berto in a lopsided decision in his final fight. The bout with McGregor will give Mayweather the chance to move his career record to 50-0.
For his return to the ring, Mayweather is expected to make a very hefty payday with predictions ranging north of $200 million for the 12-round fight with McGregor.
While the revenue split hasn't been made public, Mayweather called himself the 'A' side in the deal but ultimately believes everybody involved will be happy with the end result.
"Both parties are very happy," Mayweather said. "He's very happy, I'm very happy and I can't wait."
As far as what lies ahead, Mayweather knows he'll face a raucous opposition from McGregor and his supporters because the Irishman carries an entire country with him wherever he goes around the world.
McGregor is also well known for his ability to trash talk an opponent into a full on frenzy, but for now Mayweather is all smiles as he prepares for the fight in August at the T-Mobile Arena in Las Vegas.
No announcement has been made regarding the first public press conference for the fight but UFC president Dana White said earlier this week that arrangements are being made that will put Mayweather and McGregor in the same room in the very near future.